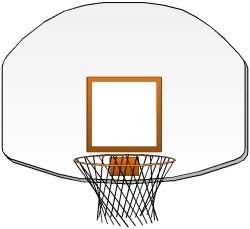 H.S. boys NJIC basketball roundup
JANUARY 6, 2016
FROM STAFF REPORTS | THE RECORD
Marcus Picinich hit a jumper from the foul line off an inbounds pass with a second left to lift Elmwood Park (5-1) over Lodi, 63-61, in an NJIC boys basketball game at Elmwood Park on Tuesday.
Melvin Florian led the Rams with 21 points in the loss.
NEW MILFORD 54, LEONIA 50 (at New Milford) — Senior guard Greg Magro did a little bit of everything in New Milford's four-point victory. Magro had a team-high 12 points, along with four assists, four steals and four rebounds for the Knights. Sophomore Matt McElroy contributed 10 points and eight rebounds in the win.
NORTH ARLINGTON 59, BECTON 40 (at North Arlington) — Senior forward Steven Velez had a double-double of 11 points and 10 rebounds as North Arlington took down Becton by 19. Sophomore center Issac Aguilar added eight points and 12 rebounds for the Vikings (5-2).
QUEEN OF PEACE 67, RIDGEFIELD 47 (at North Arlington) — Freshman point guard Joshua Pierre-Louis had 16 points, along with eight assists and five steals for Queen of Peace (6-0). A second-half comeback by Ridgefield couldn't overcome the Golden Griffins' 27-point halftime lead.
http://www.northjersey.com/sports/h-s-boys-basketball-roundup-marcus-picinich-s-jumper-leads-elmwood-park-over-lodi-63-61-1.1485571