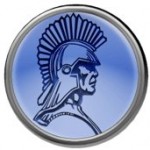 The Waldwick High School Athletic Department and Athletic Booster Club are excited to announce the inaugural Waldwick High School Athletic Hall of Fame.  A selection committee comprised of former and current coaches, lifelong residents, and distinguished alumni are currently finalizing the votes.  The first class of inductees will be announced by the Athletic Department on Thursday January 14, 2016.  
   The award ceremony will be held on Thursday April 7, 2016 at Macaluso's in Hawthorne.  
Information and tickets to the event will be made available shortly.  For more information on the Hall of Fame contact WHS Athletic Director Mike Mayer at mayerm@waldwickschools.org or WHS Booster Club President Lou Marchese at waldwickhsboosterclub@gmail.com.