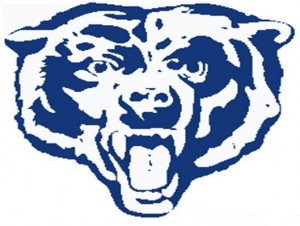 HAWTHORNE – Jayden Shwed made the plays. Then Hawthorne made the stand.
The Bears took over first place in the NJIC Liberty Division with an exhilarating 7-6 win over Pompton Lakes on Saturday night.
Shwed put the Bears in front with a monster night on the ground, but his work on special teams was just as useful. He pinned the Cardinals inside the 10 with just over two minutes left and the Hawthorne defense got to work.
The Bears (3-0) held their ground one final time when Colby Mullanaphy wrapped up quarterback Jay Patel on fourth down.
"We wanted to pound the rock and we wanted to play with a lot of heart," Shwed said. "That's what we did."
Shwed had a career night as he rushed for 161 yards and the Bears' only touchdown. Coach John Passero believed that his 34 carries was the most by a Hawthorne back in over a decade.
The Bears also made a strategic move in the third quarter by letting Shwed handle the punting duties. Passero said he wanted to change it up against a team that is usually good at getting blocks.