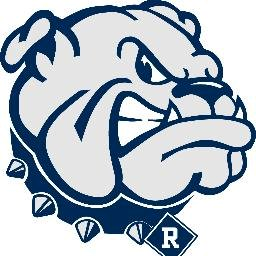 By Darren Cooper – NorthJersey.com
Andy Howell, who in 2017 guided Rutherford to its first sectional football title in 51 years, resigned as head coach this week to take an administrative position in Pompton Lakes.
Howell, 37, coached the Bulldogs for 10 seasons, amassing a 72-30 record and winning back-to-back North 2, Group 2 titles in 2017 and 2018.
"I am going to miss my players for sure, that's the hardest part, the relationships you build with the players," Howell said Thursday night. "I know I will build new relationships, but I know I will miss Friday night lights and I'll be depressed when September comes around and I'll miss my colleagues at Rutherford."
Howell started as a health and physical education teacher at Rutherford right out of college in 2006, and became the head football coach in 2010. At the time, the school had not won a football championship since 1966.
Howell's teams were known for their physicality on defense and explosive offense. The Bulldogs scored 62 points to win the North 2 regional championship at MetLife Stadium in 2018.
"Honestly, those two state championship games, with the exception of my kids being born and my wedding day, those are probably the best days of my life," Howell said. "It's surreal to go back and visualize it. Those were pretty special moments."
"Coach Howell has been an integral part of our success," Rutherford athletic director David Frazier said. "He was able to accomplish what many strive to do, not only once, but twice, he took us to a state title. He's taught our kids valuable lessons on and off the field. He's a great coach, but an even better person and will be missed."
Howell called Frazier "his number one" supporter while he was head coach, and said he appreciated the help of Rutherford principal and former football coach Frank Morano, and his wife Michele.
When asked about coaching again, Howell laughed.
"I don't have a crystal ball, but I'd probably say the next time I coach it will be when my children get older," he said.
Making this a more difficult decision was the fact that Rutherford schools have been closed since mid-March. Howell said the opportunity in Pompton Lakes emerged just after the schools were shut down and he never envisioned leaving Rutherford on March 12 and never going back there to work again, but the opportunity to advance his career was too good to pass up.
"What I know about Pompton Lakes is that it's a real special community, it's a tight-knit community, comparable to Rutherford," Howell said. "I heard nothing but great things."
He met with the team via Zoom meeting earlier this week to break the news, and called that the hardest part.
"We always preached it's not four years, you're in a family for a lifetime," Howell said. "I would hope that I made a positive impact on their lives, my alumni and my players. That's what it's all about."