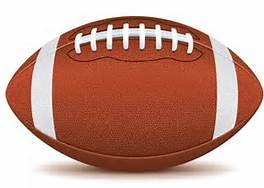 The Record Sports Public Top 20 Football Teams
1. NV/Old Tappan (1-0)
Next: vs. Pascack Valley, Saturday
2. River Dell (1-0)
Next: vs. Wayne Valley, Friday
3. Westwood (1-0)
Next: vs. Pascack Hills, Friday
4. Ridgewood (1-0)
Next: vs. Paramus, Friday
5. Wayne Hills (1-1)
Next: vs. Roxbury, Friday
6. Hasbrouck Heights (1-0)  –  NJIC
Beat St. Mary, 28-26
Next: at Secaucus, Sept. 22
7. New Milford (1-0)  –  NJIC
Beat Hawthorne, 27-6
Next: at St. Mary, Saturday
8. Passaic Tech (0-1)
Lost to Montclair, 49-7
Next: vs. Bergen Tech, Thursday
9. Ramapo (0-1)
Next: vs. NV/Demarest, Friday
10. Northern Highlands (1-0)
Beat Indian Hills, 56-13
Next: vs. Bergenfield, Saturday
11. Lakeland (1-0)
Beat Wayne Valley, 13-0
Next: at Passaic Valley, Saturday
12. Hackensack (0-1)
Next: at North Bergen, Friday
13. Clifton (1-0)
Beat Eastside, 20-6
Next: at Bayonne, Saturday
14. NV/Demarest (1-0)
Beat Snyder, 44-12
Next: at Ramapo, Friday
15. Pompton Lakes (1-0)  –  NJIC
Beat Elmwood Park, 36-0
Next: vs. Saddle Brook, Saturday
16. Mahwah (0-1)
Next: at Orange, Friday
17. Dwight Morrow (1-0)
Beat Newark Central, 34-6
Next: vs. Tenafly, Friday
18. Cresskill (1-0)  –  NJIC
Beat Saddle Brook, 7-6
Next: vs. Secaucus, Friday
19. Ramsey (2-0)
Beat Dumont, 19-14
Next: at Pequannock, Friday
20. Waldwick/Midland Park (1-0)  –  NJIC
Beat Garfield, 48-0
Next: at Manchester, Sept. 23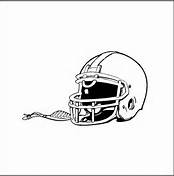 Pigskin News from around the NJIC 
By Chris Iseman – Record Sports Department
Email: iseman@northjersey.com 
Previously unranked Rutherford beat then-No. 17 Glen Rock, 19-14. The Bulldogs had two strong rushing performances from seniors Tyler Aponte (12 carries, 85 yards) and Billy Finn (23 carries, 63 yards), while junior quarterback Kyle Russell completed 6-of-11 passes for 109 yards.
Senior RB Elijah Mitchell had a huge performance for Wallington on Friday night against Wood-Ridge. Mitchell ran for 248 yards on 42 carries with two touchdowns in the 19-14 win. He sealed the victory by breaking off an 18-yard run to convert a fourth-and-1 from Wood Ridge's 41-yard line with 1:29 remaining.
Mitchell's performance was made possible by a strong showing from the offensive line (Sebastian Mierzejewski, Robert Kuna, Tyler Patrisso, Vito Sermeno, Robert Fabijanczuk) and TE Drew Cabrera, who combined for 23 pancake blocks. Wallington finished with 262 rushing yards, 14 rushing first downs and didn't allow a single sack.
Senior RB Alessio Cerrito had 11 carries for 121 yards and three touchdowns as Waldwick/Midland Park defeated Garfield to open its season.
New Milford junior DE Emmett McElroy made seven tackles (including three for losses and two sacks) in the Knights' win over Hawthorne. Sophomore LB Tyler Picinic posted eight tackles (including one sack), while junior RB Bart Nativo ran for 100 yards on eight carries.
Junior Jason Lauria rushed for 66 yards on 13 carries with two TDs for Lyndhurst in a win over Harrison. He also made six tackles and had one interception.
Cresskill senior linebacker Yianni Tolos had nine tackles and a  forced fumble in the Cougar's' opening win over Saddle Brook.  Fellow senior linebacker Dan Jackson added seven stops for Cresskill while Mohammed Fayaz topped the Falcons with nine tackles.