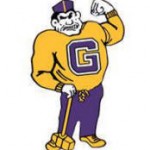 October 15, 2015
The Garfield High School boys soccer squad moved onto the Bergen County quarterfinals as it dominated 11th-seeded Pascack Hills, 4-1, on Sunday afternoon at Emerson High School.
The Boilermakers, the sixth seed, will take on third-seeded Tenafly on Sunday at Ramsey High School with the right to go to the county semi-finals.
Garfield scored three goals in the first half to take control and a 3-1 halftime lead.
Jorge Salas led the Boilermakers scoring with two goals, while Oscar Sanchez and Dave Herrera added a goal each. Boilermakers goal keepers Egi Zyfi and Jose Juarez combined to pick up the win.