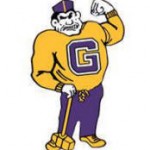 BY DARREN COOPER
STAFF WRITER | THE RECORD
WOOD-RIDGE – Two male athletes who helped their schools make history this past fall shared The Ron Drogo Award at the BCCA All-County dinner at the Fiesta.
Claiming the honor named for the former Record local sports editor were NV/Old Tappan senior quarterback/defensive back Jordan Fuller and Garfield boys soccer senior midfielder Dave Herrera.
Fuller was the Golden Knights' premier threat on offense. He amassed 1,822 yards of total offense for NV/Old Tappan as a running back, quarterback and kick returner, and he also intercepted six passes on defense. He helped the Golden Knights to their first 12-0 season and first sectional title since 1985.
Herrera finished this season with 22 goals and 14 assists for the Boilermakers. He also set up the Boilermakers' game-tying goal in the Group 2 state final against Holmdel with an assist with 2:03 left, then scored the game-winning goal on a free kick 27 seconds later.
It gave Garfield its first state soccer title.
They were selected from a field of eight nominees. The other finalists were: James Ciliento, Mahwah (football); Matt Cohane, Indian Hills (cross-country); Dylan Connolly, River Dell (football); Will Daly, River Dell (cross-country); Charlie Ortiz, Ramapo (soccer); Keith Woetzel, Ramapo (football).
http://www.northjersey.com/sports/nv-old-tappan-s-jordan-fuller-garfield-s-dave-herrera-share-bcca-s-drogo-award-1.1474724