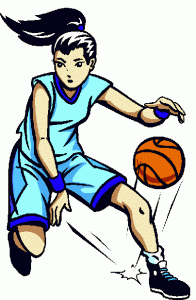 NJ Advance Media takes a look at  these four NJIC Girl's basketball teams as tournament contenders.
By Brian Deakyne and Brandon Gould | NJ Advance Media for NJ.com |
GROUP 1:
Cresskill
The defending North 1, Group 1 champs are ready to make a full push this year. Last season, Cresskill pulled an upset to win a sectional championship. The Bergen County squad is the favorite this time around, however. And with sophomore sensation Colleen McQuillen in the mix, Cresskill is the favorite this time around. If Cresskill can win the section again this winter, it will only be one game away from making it to the Group 1 final.
Park Ridge
This team gave Cresskill everything it could handle in the season opener, but didn't fare as well the second time around. If Park Ridge can tap into the same effort it had the first time around, this squad will be a team to watch out for in Group 1. Shannon Burns is a walking double-double and with her on the court, Park Ridge will have an X-factor out there.
GROUP 2
Secaucus
The Patriots are playing in Group 2 now and Secaucus is still looking to win its first sectional championship. Amanda Ulrich and Damaris Rodriguez have once again been really good this winter and that pair makes Secaucus a tough out every game. North 2, Group 2 will be a challenge, but if Secaucus can get through that field, the Patriots will be a favorite to make it to the Group 2 final.
NON-PUBLIC B
Saddle River Day
Saddle River Day is one of the eite teams in the state and its only losses are against the two top-ranked teams in New Jersey. Michigan commit Michelle Sidor, Duke commit Jaida Patrick, Arizona State commit Sydnei Caldwell and LIU-Brooklyn commit Jenna Jordan are an top-level collection of talent. Add in freshman Saniah Caldwell and you have one of the best lineups in the state. Saddle River Day won its first-ever Non-Public B title last winter and the Rebels are looking to double down in 2019.