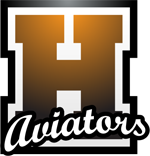 The NorthJersey.com local sports reporters are looking back on the greatest games the region has ever seen. We're inviting coaches and former athletes to share their best memories too.
Nick Delcalzo had an incredible 35-year run as the head football coach at his alma mater, Hasbrouck Heights.
Delcalzo led the Aviators to six sectional titles, and his 270 wins represent the most by a Bergen County football coach at a single school.
His pick for the most memorable game in the NorthJersey.com "Greatest Games" series came in 2018, when Hasbrouck Heights defeated top-seeded and defending champion Newark Shabazz, 13-7, for the North 2, Group 1 title.
"That whole year was a good year," Delcalzo said of a 12-0 season that culminated with the Aviators winning the North Group 1 Bowl Championship over Butler and finishing 18th in the USA TODAY NETWORK New Jersey Top 20. "We got better as the season went on."
Delcalzo picked the Shabazz win largely because Hasbrouck Heights, the two-time reigning North 1 titlist, was moved to North 2 and knew very little about its playoff opponents. The Aviators beat New Providence, 42-0, and Weequahic, 26-6, to earn a trip to Shabazz Stadium.
"It was unfamiliar territory," said Delcalzo, who retired after the 2019 season. "Usually you're playing teams that you know, that you see week to week and you know their opponents. And now you're going to another section where you really don't know who they play. There was a lot of work involved with our staff trying to match up the teams that they played, and going through films, and things like that."
Hasbrouck Heights has one of the best small-school fan bases in North Jersey and Aviators supporters may have outnumbered Shabazz's for this battle on Saturday, Nov. 17.
"It was like a home game, but not really. We had a really good crowd. Our fans travel really well. In all the years I've been in Hasbrouck Heights, even when we're away, a lot of times we have more fans than the other team has. That says a lot about our community."
Senior Jasiah Purdie was an all-purpose star against Shabazz. Purdie rushed 21 times for 146 yards, caught seven passes for 45 yards and a touchdown, and he opened the scoring by tossing a 3-yard TD pass to senior Shawn Calhoun.
"That day, Purdie had a great day, tough, an another-level day. He's a kid who stepped up every game. He made big plays, especially in that game."
Purdie wasn't the only Aviator to step up on offense. Junior Spencer Lee was 9-for-16 for 97 yards, and with the score tied, 7-7, his 16-yard TD pass to Purdie with 2:33 left in the fourth was the game winner. The Aviators dominated time of possession behind a line that included seniors Frank Battaglia, Michael Lohrmann, Anthony Marino and Chris Thibault and junior Matteo Ochoa.
"We were undersized, too. These guys were very good," Delcalzo said of his line. [Shabazz's] line was big, was huge. We were over-matched. We just executed. I thought our execution was excellent that day."
Hasbrouck Heights' defense was superb. Shabazz had won its playoff opener over Bound Brook, 46-7, then followed with an avenging 49-6 win over Cedar Grove. Yet all the Bulldogs could manage against the Aviators was a game-tying 1-yard TD run in the second quarter by Anthony Travis Jr.
"I thought our guys did a great job defensively in holding them down. They had a third-and-inches on one play and we stuffed them. Overall, it was a great, great day."
The Aviators' defense forced two pivotal turnovers in the fourth. The game-winning TD drive came after junior John Sedlmeir's sack forced a fumble that was recovered by Marino at their 31-yard line with 6:37 remaining. And with less than two minutes remaining, junior Zai'heer Jenkins' midfield interception stopped another Shabazz drive.
"It was big, big, big, big, because, hey, they were moving the ball. Then we had to run out the clock, and it wasn't easy running out the clock."
Delcalzo, who graduated from Hasbrouck Heights in 1971, was proud that his school was able to bring a third consecutive sectional title back to Bergen County.
"I think it gave Bergen County a lot of status, from the aspect that we play very good football up here. And I think going to another section showed how we can play, and that Bergen County football is pretty tough."
Greg Mattura is a high school sports reporter for NorthJersey.com. For full access to live scores, breaking news and analysis from our Varsity Aces team, subscribe today. To get breaking news directly to your phone, sign up for our newsletter and download our app.
Email: mattura@northjersey.com Twitter: @gregmattura