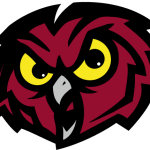 DECEMBER 31, 2015
BY GREG MATTURA
STAFF WRITER | THE RECORD
RIDGEFIELD – Not only will Park Ridge head to New Year's with a holiday title, it will celebrate with an unbeaten record.
The Owls won the Ridgefield Holiday boys basketball tournament crown Wednesday night with a 38-36 victory over the host after junior forward Tommy Morgan swished two free throws with 9.4 seconds remaining.
One year after managing only a consolation win in this tournament, veteran Park Ridge is 4-0 and appears capable of producing its first winning season since 2010-11.
"We've talked all season about trying to fight through adversity," coach Adam Kaplan said. "We thought we'd find some today – and we had a lot in terms of missed shots and things just weren't going our way. I'm proud of the guys for sticking with it and finally executing down the stretch."
To continue reading this story, click on link:
http://www.northjersey.com/sports/h-s-boys-basketball-park-ridge-wins-ridgefield-holiday-crown-1.1482833