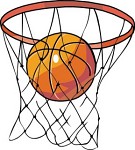 JANUARY 12, 2016
THE RECORD — Mark J. Czerwinski and Chris Iseman
* Freshman sensation Michelle Sidor is grabbing all the headlines, but Saddle River Day has had plenty of contributors during its season-opening nine-game winning streak. Senior G Carly Christofi is averaging 12.7 ppg, senior G Dani McMahon has 69 steals and is averaging 11.6 rebounds and senior F Kayla Oge is averaging 11.4 rebounds and 3.9 blocks.
* Secaucus has connected on 64 three-pointers in nine games, led by sophomore G Lindsey Mack (27), senior G Kristina Ulrich (20) and freshman G Amanda Ulrich (15).
* Junior G Natalie Miller is off to a solid start for New Milford. She's averaged 14.1 points through seven games, scoring seven of her 19 three-pointers on Saturday during a 25-point performance against Hasbrouck Heights.
* Queen of Peace has opened with five straight wins under new coach Jiovanny Fontan. Freshman G Asonah Alexander (12.6 ppg) and junior G D'Aviyon Magazine (12.2 ppg) have been the main catalysts for a deep offense.
* Keep an eye on Rutherford junior F Kristen Wernicki. She has stepped up as an offensive threat, averaging 12 points to go along with 6.6 rebounds and three steals.
* St. Mary picked up two wins last week behind some outstanding play by senior Gs Samantha Tello (20 ppg) and Makiela Walker (18 ppg). Freshman Janea Kelty has been a major plus off the bench, averaging 8.6 ppg.
* Manchester snapped a seven-game losing streak with a 38-19 win over Mary Help of Christians. Senior G Aaliyah McCrae has been playing well for the Falcons, averaging 14 points over the past three games, including five three-pointers against Pompton Lakes.