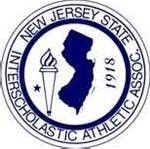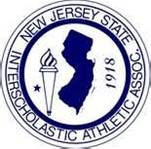 NOVEMBER 4, 2015
BY GREG MATTURA
STAFF WRITER | THE RECORD
MIDLAND PARK — Next-door neighbors and longtime rivals, Midland Park and Waldwick squared off for the last time with coach Penny Gastman on the sideline.
Midland Park won its Group 1 girls volleyball tournament opener with a 25-19, 25-14 victory Tuesday to close Gastman's 15th and final season guiding Waldwick.
"It's been a good ride," Gastman said while holding flowers given to honor her career, "and I've had a lot of talented players over the years, including this group."
Midland Park rode stellar serving and superior hitting to its third victory of the season over its NJIC Patriot Division rival, but this marked the first time it didn't need a third set.
"We set goals, and [Tuesday] we met those goals," said coach Katie Moquete, whose 10th-seeded Panthers are expected to play at defending champ and No. 7 Secaucus in the second round. "We wanted to beat them in two. We knew they were going to try and get that second game back from us, and we tried to just get on top of it from the beginning, and I think we did that."
To continue reading this story:
http://www.northjersey.com/sports/high-school-sports/girls-volleyball/panthers-serve-way-past-rival-1.1447958