Each year, the NJSIAA conducts their Annual Scholar-Athlete Luncheon. Every school sends one representative to attend who has been selected as their scholar-athlete award winner. Unfortunately because of the pandemic, the NJSIAA was forced to cancel this year's event. The North Jersey Interscholastic Conference traditionally sponsors one scholarship, but this year we are happy to announce that we have decided to conduct a random drawing and are awarding two $500 scholarships. Congratulations to Daniel Sarzynski of Elmwood Park HS and Gianna D'Amato of Hawthorne Christian Academy.
Sporting a grade point average of 94.5, Daniel is ranked Ranked #3 out of 176 in his senior class at Elmwood Park.
Daniel played soccer all 4 years for the Crusaders and the was on their varsity team the last 2 seasons He was selected  2nd Team All- Colonial Division for the 2019-2020 season.
His soccer coach Marco Chung said,
"His dedication and hard work makes him an MVP soccer player!"
Gianna D'Amato is the Hawthorne Christian Academy Class of 2020 Valedictorian !
Gianna was selected the HCA "Female Athlete of the Year" her Sophomore, Junior and Senior years. She is the Passaic County Coaches Association Student-Athlete of the Year honoree from Hawthorne Christian Academy for 2020. A four year Varsity starter for Girls Soccer, Gianna will be attending Grove City College in Pennsylvania in the fall and will be on the Women's Soccer Team.
Here are a few words from her HCA Soccer Coach, Melissa Hawthorne who coached her all four years:
"From G's speed of play to her humble and courageous attitude, Gianna D'Amato has been a joy to coach for the past 4 years.  Her decision making both on and off the field are a great testimony to her character and future potential; not only as a college soccer player but as a person. G will be extremely difficult to replace after the impact she has had on our program but as a coach I am so excited to see what she does next"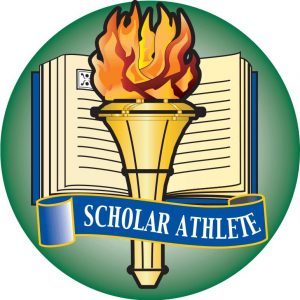 We salute all of the 2019-2020 NJIC/NJSIAA Scholar Athletes
Becton  – Carlie Koziol
Bogota – Natalie Hardwick
Butler – Stanley Chen
Cresskill  – Jaime Reiner
Dwight Englewood –  Noah Pean
Eastern Christian  – David DeVries
Emerson –  Rachel Rhee
Elmwood Park  – Daniel Sarzynski
Garfield  – Sherich Henry
Glen Rock  – Chris Fink
Harrison –  Ray Ugaz
Hasbrouck Heights  – Alexa Marinelli
Hawthorne –  Caleigh McCarthy
Hawthorne Christian Academy  – Gianna D'Amato
Immaculate Conception – Adriana Escheik
Leonia  – Hannah Futeran
Lodi  – Chase Giessler
Lyndhurst – James Blake
Manchester  – Jasmine McDuffie
Mary Help of Christians Academy  – Richael Lamendola
Midland Park – Theresa Olson
New Milford  – Rhizamel Dabu
North Arlington  – Dhruvil Desai
Palisades Park –  Britney Wu
Park Ridge – Meghan McCusker
Paterson Charter  – Troy Medlock
Pompton Lakes  – Heather DeBoer
Ridgefield Memorial  – Mary Griffin
Rutherford –  Jenna Rogers
Saddle Brook  – Ashley Georgevich
Saddle River Day School Jordan Janowski
Secaucus – Angelina Moncrieffe
St. Mary  – Liz Kensek
Waldwick  – Jillian Reynolds
Wallington –  Nicholas Zielonka
Weehawken – Rylee Iannaccone
Wood Ridge –  Christina Vasquez
___________________________________________________________________________________________________________
The NJIC wishes to acknowledge and give thanks to our corporate sponsors
who made these scholarships possible:
S D Gameday Athletic Training Services
Sports Time Screen Printing and Embroidery
Fraulo Race Timing
New North Arlington Bowl
Fine Designs
Stan's Sports Center