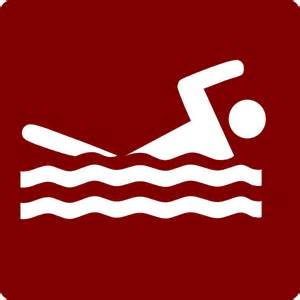 The calls came non-stop.
Elle Morse's phone lit up as soon as the sweepstakes began with one college coach after another making their pitch.
The Leonia/Palisades Park rising senior is in demand after setting a Bergen County record last season and winning NorthJersey.com's Girls Swimmer of the Year honor.
At least four possible suitors checked in on July 1 – the first day they could call – and many more will likely line up in the ensuing months.
No one needs to analyze a Hudl film or watch a private workout to understand what they are getting in the 5-foot-11 sprinter. While the humble star may like to talk up her teammates and coaches, a swimmer's times can speak for themselves.
"If you were to see her around school, you would never know she's one of the best swimmers in the county," coach Bill Eickelberg said. "She doesn't talk about that. She talks about what regular teenagers talk about. And she is very, very supportive of all the kids on the team."
Growing up, Morse tried a variety of sports from cheer to figure skating to track, but found that nothing makes her feel her quite like swimming does. No one is quite like her in the 50-freestyle – the one lap, winner-take-all race full of adrenaline. She became her program's first county champion when she set the meet record in 23.79 seconds back in January. Taking the breaststroke title about two hours later made her this season's only double winner.
For the first time in her career, she felt like she belonged with the best.
"You have to believe that you can do something before it can happen," Morse said. "My freshman and sophomore years, I hadn't believed in myself as much. I didn't really see myself as a big fish. It was like, wow those are the fast girls and then there's me on the outside. This year, I thought why don't I try to be like them?"
Morse has been everything the Lions could have hoped for.
A relay anchor. A leader. A champion.
Leonia/Palisades Park is 30-4 during her career and narrowly won its fourth-straight conference title last year despite Morse swimming with a high fever. She has picked off one record after another with three at the NJIC meet and nine of 11 for her program.
The distance freestyles separate her from the clean sweep and matching what club teammate Jason Arthur did up the road at Teaneck.
"It's pretty cool to have Elle being your anchor," Eickelberg said. "She gives everybody that level of confidence knowing that we've got Elle. We've got a whole bunch of points we know we'll score just with her. She's raised the level of the team."
The Elle Morse Effect is already being noticed around the area. There is a heightened buzz around the program and increasing participation at the youth level. Over the last three years, Morse has become a role model while lifeguarding at the Leonia Swim Club. It's prepared her for the attention that will come her way over the next year.
"You see the little kids on the swim team and it's almost like we're celebrities to them," Morse said. "They want to be like us. They want to join the team to swim like us. You see more and more freshmen joining the team. We have a really great upcoming freshman class this year. I think it is part of our success."
In her own words
Morse on setting a Bergen County record:
"It's still exciting to me. Every time I think about it, it puts a smile on my face. It really does. It means a lot. It also means a lot to represent Leonia/Palisades Park. 
The stars have to be aligned for a 50 free to go perfectly. You could mess up on your start, your turn, your finish. The most important thing is that when you're behind the block, you can't be thinking of every single little detail of your race. You just have to go for it."