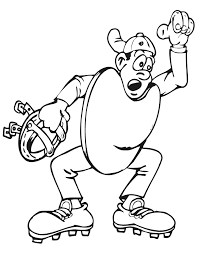 BERGEN COUNTY UMPIRES ASSOCIATION, INC.
2020 CADET APPLICATION
September 2019
Dear Prospective Cadet,
Thank you for expressing an interest in joining the Bergen County Umpires Association.  Each year, the BCUA runs a Cadet Training Program for individuals, 18 years of age (by March 1, 2021) or older wishing to become members of our organization and registered NJSIAA interscholastic baseball and/or softball umpires.
In order to accomplish this, we have designed a program to train individuals with a comprehensive knowledge of the rules, in order to prepare our cadets for the Final State Certification Examination(s), as well as the proper mechanics of umpiring.  Once our cadets have successfully completed our program and received a passing grade on the certification examination(s) they will be entitled to membership in our organization and will be certified to officiate varsity level baseball and/or softball games within the State of New Jersey.  PLEASE NOTE THAT PASSING THE STATE EXAMINATIONS DOES NOT GUARANTEE THAT YOU WILL OFFICIATE ANY VARSITY LEVEL GAMES.  OUR ASSOCIATION DOES NOT ASSIGN GAMES.
The requirements for enrolling in and successfully completing our cadet program are detailed in this letter.  Please make sure that you read this information carefully.  Should you have any questions, please feel free to call or email BCUA Cadet Supervisor, Peter Zubiaurre; 201-906-5127; pzubi11@verizon.net
Our 2020 Cadet Program will consist of eighteen (18) classroom instruction sessions (both baseball & softball), each approximately two hours in length.  The first session, an Orientation meeting, will serve as a general introduction to the program.  All rule books and materials will be distributed at that meeting.  Seven (7) sessions will deal with baseball rules; seven (7) sessions will deal with softball rules.  There will be ONE Gym/Classroom session for each sport devoted to Umpiring Mechanics. There will also be a 'Rules Differences' class for dual members, just prior to the State Exams.  You may participate in either or both certification programs (baseball and softball).  Application fee for one sport (baseball OR softball) is $200 and for dual sports (baseball AND softball) is $250.  There will be NO REFUNDS AFTER the 1st INSTRUCTIONAL CLASS for EACH SPORT…January 13; BASEBALL; and January 15; SOFTBALL.  All refunds requested BEFORE the 1st INSTRUCTIONAL CLASS will be accessed a 'cost of materials' fee & a $25 Administrative Fee.
In addition to your classroom instruction, you will also be required to participate in our MENTORING PROGRAM for each sport you are registered.  You will be expected to attend mentoring sessions OBSERVING HIGH SCHOOL GAMES (PREFERABLY SCRIMMAGES). You will be assigned a "MENTOR" in each sport and will be required to observe this official umpiring three (3) times for each sport you register.  CADETS WHO DO NOT FULFILL THEIR MENTORING REQUIREMENT WILL REMAIN AS A CADET FOR THE ENTIRE FOLLOWING YEAR and will NOT be eligible to officiate any Varsity level games until all requirements have been completed.
You must also attend one (1) CLASSROOM/GYM MECHANICS SESSION for each sport, in which you are registered.  If you are ABSENT from the CLASSROOM/GYM MECHANICS SESSION, YOU WILL BE REQUIRED TO ATTEND AN ADDITIONAL MENTOR SESSION FOR THAT SPORT.
There will be two (2) 'OUTSIDE' MECHANICS SESSIONS.  If you are ABSENT from any of the 'OUTSIDE' MECHANICS SESSIONS, YOU WILL BE REQUIRED TO ATTEND AN ADDITIONAL MENTOR SESSION FOR EACH SESSION MISSED FOR THAT SPORT.
All cadet classes will begin promptly!   On the following pages is a listing of the dates, locations and starting times.  Please check the website for scheduling updates.  Classes are held twice a week (one for each sport), beginning in early JANUARY and continuing through MARCH.  The State Certifying Examinations are given at the end of each sport session.
All of our cadets are expected to be properly uniformed when umpiring interscholastic games at any level. You are responsible for purchasing all equipment and items necessary for the upcoming season.  Many sporting goods stores carry the equipment you will need to get started; however, if you wish to wait until our cadet program begins, we will have a vendor at the orientation meeting to offer these items.
As much information as possible will be transmitted via our website, www.bcua.info or through
email communication.  It is required that you provide an email address to receive such communications.
Please complete and submit the Cadet Application Form to Peter Zubiaurre with your enrollment fee [which includes the fee for the state certifying exam(s)].   Please make your check or money order payable to BCUA, INC.  Again, applicants must be at least eighteen (18) years of age by March 1,2021 in order to participate in the cadet program.
PLEASE NOTE THAT THE APPLICATION FEE MUST BE RECEIVED BY DECEMBER 15, 2019.
LATE APPLICATIONS WILL BE RETURNED. THE SIZE OF THE CADET CLASS MAY BE LIMITED.
Once you pass the National Federation Exam, you will be required to Register with NJSIAA ($22/sport)
& undergo a 'Background Check' ($10).
PLEASE NOTE NJSIAA POLICY
Registration will not be issued for anyone convicted or adjudicated with a finding of fault, guilt or violation, in regard to an offense against a minor or any sexual offense unless/until such offense has been reversed by proper authority with jurisdiction over the matter; or convicted, or adjudicated with a finding of fault, guilt or violation, in regard to an offense involving any illegal/illicit drug or controlled substance as prescribed by federal or state law or regulation, prior to five (5) years following the completion of any sentence/parole/probation period imposed for the offense.
 ………………………………………………………………………………………………………………………………………………………………………..
BERGEN COUNTY UMPIRES ASSOCIATION, INC.
2020 CADET APPLICATION
(PLEASE TYPE OR PRINT LEGIBLY)
NAME: (LAST, FIRST):                                                                                     
ADDRESS:                                                                             APT. #               
CITY:                                                          STATE:       ZIP                            
H0ME PHONE:                                        CELL PHONE:                                       
EMAIL: (REQUIRED)                    ______________                                               
How did you find out about the CADET PROGRAM? _____________________________________________
INSTRUCTION PREFERENCE: BASEBALL ONLY:           SOFTBALL ONLY:          DUAL:           
I have read the enclosed cover letter/cadet information web page regarding the Bergen County Umpires
Association's Cadet Program. I understand and agree to abide by the rules of this program. I further understand that membership in this association does not guarantee any varsity level assignments.
SIGNATURE:                                                                  DATE:                               
Please make your check or money order payable to BCUA, INC. 
DO NOT WRITE BELOW THIS LINE: FOR B.C.U.A. USE ONLY
AMOUNT RECEIVED: $_____________DATE RECEIVED______________ CHECK #______________
(PLEASE INITIAL) _____ I acknowledge, that as a Cadet I will NOT UMPIRE any VARSITY LEVEL GAMES and/or SCRIMMAGES, unless observing my Mentor during a scrimmage.
MAIL ALL PAPERWORK & CHECK TO:
PETER ZUBIAURRE                         
607 BEECH STREET                        
WASHINGTON TWSP, NJ  07676                                  
………………………………………………………………………………………………………………………………………………………………………………..
BERGEN COUNTY UMPIRES ASSOCIATION
2020 CADET SCHEDULE
Wednesday, January 8:              ALL SOFTBALL and BASEBALL Cadets Orientation Meeting; 7pm;
RIVER DELL HIGH SCHOOL
Monday, January 13:                 Baseball Rules
Wednesday, January 15              Softball Rules
Monday, January 20:                 Baseball Rules
Wednesday, January 22:             Softball Rules
Monday, January 27:                 Baseball Rules
Wednesday, January 29:             Softball Rules
Monday, February 3:                 Baseball Rules
Wednesday, February 5:             Softball Rules
Monday, February 10:                Baseball Rules                                
Wednesday, February 12:            Softball Rules
Wednesday: February 19:            Rules Differences Session; 7pm
DUMONT HIGH SCHOOL
Monday, February 24:                       Baseball Review Preliminary Exam
Wednesday, February 26:            Baseball: Administer Exam
Monday, March 2:                    Softball Review Preliminary Exam
Wednesday, March 4:                Softball: Administer Exam
Monday, March 9:                    Baseball Mechanics
Wednesday, March 11:               Softball Mechanics
Saturday, March 14:                 On Field Mechanics Clinic; RAMAPO HS, Franklin Lakes
(Baseball 10am-11:30am; Softball 12noon-1:30pm)
Saturday, March 21:                 On Field Mechanics Clinic; INDIAN HILLS HS, Oakland
(Softball 10am-11:30am; Baseball 12noon-1:30pm)
^^^^^^^^^^^^^^^^^^^^^^^^^^^^^^^^^^^^^^^^^^^^^^^^^^^^^^^^^^^^^^^^^^^^^^^^^^^^^^^^^^^^^^^^
ALL BASEBALL MEETINGS; 7pm; RIVER DELL HIGH SCHOOL
55 Pyle Street; Oradell, NJ 07649
ALL SOFTBALL MEETINGS; 7pm; DUMONT HIGH SCHOOL
101 New Milford Avenue; Dumont, NJ 07628 Room #106