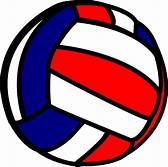 This will be the first year of the NJIC Girls Volleyball Championship. There will be a playoff of the four divisional championship teams. The four division AD Chairs will seed the teams.  
The dates for the playoff games are as follows:
October 28th – Semi Finals
October 30th – Finals
The four teams making the playoffs will have to commit to both the Semi Final date and the Final date (consolation game for the two losers of the Semi-Finals)
Bogota AD Brad DiRupo will be the tournament director.
More information will be sent to our member schools in September.