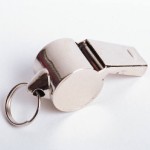 COACHING POSITIONS AVAILABLE
North Jersey Interscholastic Conference     

___________________________________________________________________________________________________________________________________________
* JV Girls Softball Coach
* Boys Assistant Lacrosse Coach
* Varsity Assistant Track and Field
* Girls' JV Lacrosse Coach
* Varsity Golf Coach
FALL 2019 SEASON
* Head Varsity Girls Volleyball Coach
* Head JV Girls Volleyball Coach
Candidates should send cover letter & resume to: employment@d-e.org
……………………
Harrison High School
*Softball – Assistant Varsity
Send letter of application and resume to:
Kim Huaranga, Assistant Principal for Athletics 
Midland Park High School
*Immediate opening for Spring Track Assistant Coach.
All interested candidates should email a resume and cover letter to Athletic Director Mike Gaccione
………………………
North Arlington High School
*assistant crew coach.
Please send resume to: Josh Aronowitz, Athletic Director
Becton Regional High School
*Assistant Varsity/Freshman Softball Coach for Spring 2019
 Please send resume to Athletic Director Annette Giancaspro
………………………..
Eastern Christian   
*Assistant boys/ girls track & field program / specializing in throws / spring 2019
Send resume to: Barry J. Veenstra – Athletic Director
Cresskill High School
*JV Baseball Coach for Spring 2019
*Assistant Girls Track Coach for Spring 2019
*Head Boys' Soccer Coach for the Fall of 2019
Please send a Resume to Athletic Director Beth Del Vecchio
…………………………..
Garfield High School
*Seeking Assistant Football Coaches
Applicants to submit letter of intent by e mail to:
………………………..
Mary Help of Christians Academy
Assistant Softball Coach
Head Volleyball Coach
Assistant/JV Volleyball Coach
Freshmen Volleyball Coach
Interested candidates should send a letter of interest and resume to
…………………….
Secaucus High School
*Assistant Baseball Coach
………………………
Harrison High School
*Football / Assistant Coach – Defensive Coordinator
 Letter of application and resume to be sent to:
AD/VP Kim Huaranga at:
Park Ridge High School
*Boys Lacrosse Asst. Coach
*Softball Assistant Coach
*Track and Field Asst. Coach outdoor season– (specializing in the jumps)
*Head Volleyball Coach
Interested candidates should send a letter of interest and resume to