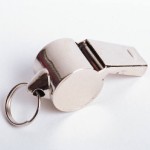 COACHING POSITIONS AVAILABLE
North Jersey Interscholastic Conference     

____________________________________________________________________________________________________________________________________________
Hawthorne High School
*Assistant Boys Lacrosse Coach
All interested applicants should apply online at:
www.hawthorne.k12.nj.us   under "Employment Opportunities"
……………………
Hasbrouck Heights High School
Has an immediate opening for
*Head Girls Basketball Coach for the winter 2018-2019 season.
Please send resumes to Athletic Director Michael Scuilla at
scuillam@hhschools.org      by October 12th
…………………..
Leonia High School
*Assistant Boys Basketball Coach
Please email resume and letter of interest to Athletic Director Steven Perrotta at:
or call 201-302-5208 for more information.
…………………….
Weehawken High School
*Assistant Wrestling Coach
*Assistant Swimming Coach
Please send letter/resume to Athletic Director at:
……………………
Paterson Charter High School  – PCSST
* Head softball coach
Letter of application and resume to Ms. Gina Vintalore
PCSST Athletic Director   (973)247-0600 x1242
……………………
Midland Park High School
is looking for the following coaching positions for the 2018-2019 school year.
*Assistant Varsity Girls Basketball
*Assistant Varsity Boys Basketball
*Middle School Boys Basketball
*Assistant Varsity Winter Track
send letter of application & resume to:
Athletic Director Michael Gaccione through e mail    mgaccione@mpsnj.org
…………………….
Dwight Englewood School

WINTER SEASON
*Strength and Conditioning Coach (Winter Season Only)
SPRING SEASON
*Assistant Varsity baseball Coach