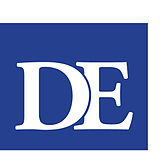 JANUARY 6, 2016 L
BY SUNIL SUNDER RAJ
CORRESPONDENT | NORTHERN VALLEY SUBURBANITE
MAHWAH – Size, speed and defense by the Dwight-Englewood Bulldogs were too much for the Cresskill Cougars to handle on Dec. 20 in the Randy Chave Memorial Tournament as the Bulldogs cruised to a 49-37 victory.
In the first quarter Dwight-Englewood raced out to an 11-2 lead and ended up holding a 20-6 advantage at the end of the quarter. Tenacious defense and full court press forced the Cougars into committing numerous turnovers.
"We stepped up the pressure and got turnovers," said Bulldogs head coach Eli Goldberger. "In the first half we made shots and when you're making them you're good. We have a lot of guys who can put the ball in the basket. When we share the ball and look for each other we have a lot of guys who can do something with the ball."
http://www.northjersey.com/sports/high-school-sports/boys-basketball/h-s-boys-basketball-dwight-englewood-defeats-cresskill-49-37-1.1485887