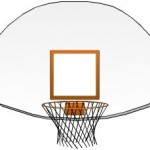 JANUARY 12, 2016
THE RECORD — Keith Idec and Greg Mattura
* Bergen Charter, in its second season in the NJIC, earned its first Liberty Division win. The Yellow Jackets (1-6) snapped an 18-game division losing streak with a 46-40 victory over Secaucus. Senior F Najier Drakeford had 15 points and eight rebounds, junior swingman Johnny Castillo added 12 points, and sophomore F John Gaba contributed eight rebounds and six blocks.
* Harrison (4-2) has won three consecutive games. Junior swingman Quincy Rutherford had 29 points and eight rebounds in a 63-36 victory over Leonia, two days after scoring 18 in a 53-25 win against Lyndhurst. Sophomore G Johnathan Leiras leads the Blue Tide in scoring at 18 per game. He scored a season-high 38 against New Milford.
* Manchester will host perennial power St. Anthony today at 6 p.m. in Haledon in a non-conference game Falcons coach Rich Sponzilli scheduled to help prepare for the Passaic County and state tournaments. Senior F Alex Morales continues to play well for the Falcons. The 6-6 Morales is averaging 21.5 points, 12.5 rebounds and 3.5 steals.
* Rutherford (6-2) has started strong and junior PG Dominic Mignone is the leader. Mignone is averaging 15.6 points, 4.6 rebounds and 2.9 assists. He scored the Bulldogs' last four points in a 46-44 defeat of previously unbeaten Park Ridge. Senior C Regan Scanlon is contributing 12.8 points and 8.1 rebounds, and senior G Prince Smith adds 8.8 points per game.
Standings for the Big North and NJIC can be found on northjersey.com/varsityaces.