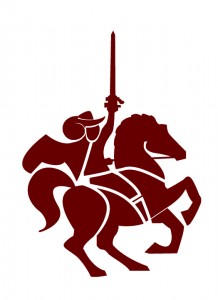 By: Darren Cooper and Chris Iseman, North Jersey Sports
The idea had been in place for weeks. The Emerson football team wanted to make the special moment happen.
The wait ended Friday during Emerson's Senior Night.
During the Cavos' game against Weehawken, senior Kevin Frank took the handoff and carried the ball into the end zone, bringing the entire Emerson team onto the field.
The Cavos celebrated the play with Frank, who was diagnosed with Duchenne Muscular Dystrophy at a young age.
Emerson coach Nick Calandrino said his senior players brought the idea to him early in the season. After getting approval, the Cavos worked with Weehawken to make it happen.
Frank was introduced with the rest of Emerson's seniors before the game and was given a jersey for the game.
It made for a memorable night for Frank and the Cavos.
…………………………………………………………………………………………………
Other notable NJIC Football News:
St. Mary QB Charlie Schementi rushed for 101 yards on 6 carries and threw for 102 yards in the Gaels' win over Secaucus. On defense, he had nine tackles, including three for losses.
One half of the North Jersey Interscholastic Conference semifinals are set, Hasbrouck Heights will host Wallington Friday October 27. New Milford will host the winner of Saturday's Rutherford-Manchester game in the other semifinal. Wallington, Hasbrouck Heights and New Milford have each clinched division titles heading into its week 6 match-ups. The tiebreakers to determine the exact order of finish are head to head, divisional power points, then points against. Saturday night, the NJIC will announce the full schedules for its teams for Weeks 8 and 9.
Hasbrouck Heights still owns the longest active win streak in North Jersey at 16 games and counting.