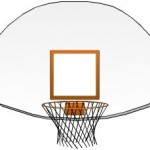 From: Record Sports Department
Sean Mahoney had a busy final 30 seconds in Park Ridge's 47-44 victory over Glen Rock in the Ridgefield Holiday tournament Tuesday at Ridgefield.
The senior forward had only three points in the game, but after taking a charge and stealing the ball, Mahoney hit two free throws to extend the Owls' lead to three.
A half court shot from Glen Rock at the buzzer did not go in.
Herb Cohen Holiday Classic
WOOD-RIDGE 66, DUMONT 64 (at Wood-Ridge): Senior guard David Guerra completed a three-point play with seven seconds left as the Blue Devils (3-2) won the Herb Cohen Holiday Classic by two over Dumont. Guerra finished the game with a triple-double of 37 points, 10 rebounds and 10 assists.
Bruce Bartlett Holiday
QUEEN OF PEACE 72, RUTHERFORD 60 (at Lyndhurst): Freshman guard Joshua Pierre-Louis scored a team-high 22 points and was named MVP as Queen of Peace (5-0) won the Bruce Bartlett Holiday tournament.
ELMWOOD PARK 57, HASBROUCK HEIGHTS 47 (at Lyndhurst): Senior forward Kristan Todorovski scored 13 points and pulled down 11 rebounds as Elmwood Park won the third-place game of the Bruce Bartlett Holiday tournament. Senior point guard Nolan Van Rye had 12 points, six assists, four rebounds and represented the Crusaders (4-1) in the All-Tournament team.
Indian Classic
HOBOKEN 77, WEEHAWKEN 62 (at Weehawken): Senior Jimmy Rosa scored 19 points, including five three-pointers, to lead Hoboken to victory in the Indian Classic. The Red Wings (4-0) led 26-9 after the first quarter. Senior point guard Donato Cieri scored 30 points in the loss for Weehawken.
William Furguson Holiday
NORTH ARLINGTON 79, TRINITY CHRISTIAN 27 (at North Arlington): Senior guard Edgar Caranza was one of four players in double figures for North Arlington. His team-high 16 points earned him tournament MVP honors. The Vikings (4-2) jumped out to a 29-6 first quarter lead and held their opponents in the single digits until the third quarter.
Scarlet Invitational
RIDGEFIELD PARK 50, EMERSON 37 (at Ridgefield Park): Senior guard Isaiah Drakeford had a game-high 18 points as Ridgefield Park won the Scarlet Invitational with a 13-point victory over Emerson. The Scarlets (3-3) jumped out to a 21-6 lead after the first quarter and never relinquished the lead.