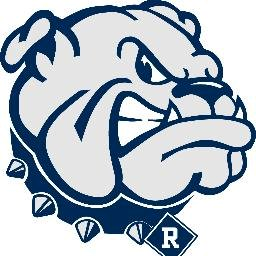 By: Greg Mattura / Record Sports
Rutherford has built a culture of success during the previous several years that will be put to a major test this coming season.
The Bulldogs must replace 19 seniors from a team that last season captured the North Group 2 title. That class graduated with a four-year record of 40-4.
"We're in a tough situation, because there's only one way that we can go, and that's down, obviously," coach Andy Howell said. "But we still have the highest of expectations, we've established a culture there where these kids expect to win, and they're all very confident."
Rutherford returns just five starters from an 11-1 squad that won its Bowl game at MetLife Stadium with a resounding 62-14 victory over Kittatinny: seniors Chris Avramidis, Steve Cisneros, Sebastian Gaeta, Kris Guzman and Owen Meister.
The Bulldogs will feature a new quarterback in 6-foot-4 junior Evan Ward. He started one game last season as an injury replacement and took snaps in several blowouts for a team that averaged 38 points per game
"He's a big body, got a very strong arm," Howell said. "He's definitely got the physical tools and the physical frame and the arm to be a solid high school quarterback."
State of the Program: Inside look at all of North Jersey's football teams
Ward will be throwing to a couple of veteran pass catchers in Meister and Guzman. The Bulldogs will feature a "running back by committee," Howell said, and that stable will include senior Brian Inguanti, who saw some action last season.
The line should be anchored by Gaeta and Cisneros, and Avramidis also is expected to be there.
Two other seniors who saw some action last year also are expected to make significant contributions: Messiah Porter, a wide receiver/defensive back, and Robert Chinery, a two-way lineman.
Last year's Bulldogs allowed 16 points per game and will need to remain near that level to be a winner. Avramidis and Cisneros will be on the line. Gaeta will be at linebacker and could be joined by Guzman, who also might play in the secondary.
The tradition
Rutherford's tradition is now, with the program winning back-to-back sectional titles.
Howell began with the Bulldogs in 2010 and their record this decade is 67-26.
They won the NJIC Championship in 2017 and were runners-up last year to unbeaten Hasbrouck Heights.
The challenge
The Bulldogs must stay healthy and receive help from an athletic group of sophomores. The roster is at 28, low by program standards.
"We're one or two major injuries away from catastrophe," Howell said.
Many of the newcomers are sophomores, including RB/DB Pat Cerulli, SB/DB Doug Russell and RB/LB Harold Kwon.
"These sophomores need to be able to adapt to varsity football much quicker than a sophomore typically should," Howell said. "We did not have to start any sophomores the last few years, so now they're getting thrown into the fire and hopefully they're going to develop and get better each and every week."
Expectations
Rutherford expects to win, regardless of the roster turnover.
The Bulldogs will win more than they'll lose, but whether or not they make a run in the NJIC and Group 2 playoffs may depend on how much the newcomers learned from their predecessors.
"The culture that we've established is that we can win, and win those close games against quality opponents," Howell said. "I think that's very important in high school football. You want to talk about culture being a little more valuable than talent."