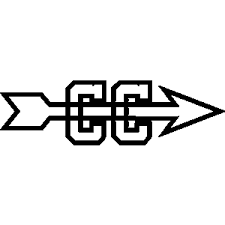 Final Top 25 rankings
1. Ridgewood
2. Indian Hills
3. Clifton
4. Lakeland
5. Northern Highlands
6. IHA
7. Bergen Tech
8. NV/Old Tappan
9. Ramapo
10. NV/Demarest
11. River Dell
12. Westwood
13. Cliffside Park
14. Mahwah
15. Fair Lawn
16. Leonia
17. West Milford
18. Glen Rock
19. Ramsey
20. Pascack Hills
21. Holy Angels
22. Rutherford
23. Hasbrouck Heights
24. Hackensack
25. Saddle Brook
Paul Schwartz covers high school track and field for NorthJersey.com. For full access to live scores, breaking news and analysis from our Varsity Aces team, subscribe today. To get breaking news directly to your inbox, sign up for our newsletter and download our app.
Email: schwartzp@northjersey.com Twitter: @northnjtrack 
Congratulations to all of our honored NJIC athletes !!
ALL-NORTH JERSEY
SECOND TEAM
Jacqueline Lulaj – Cresskill, Senior
 ******
All-Bergen County
SECOND TEAM
Mary Andreou, Glen Rock senior
Jacqueline Lulaj, Cresskill senior
THIRD TEAM
Elizabeth Szambel, St. Mary's senior
******
All-Passaic County
SECOND TEAM
Kristen Ghinelli, Eastern Christian, junior
******
All-Hudson County
FIRST TEAM
Haley Nowak, Secaucus, freshman
Delaney Rice, Weehawken, Junior
THIRD TEAM
Carmelina Sanci, Secaucus, Junior
STATE HONORS
GROUP 1
FIRST TEAM
Jacqueline Lulaj, Sr., Cresskill
SECOND TEAM
Haley Nowak, Fr., Secaucus
Delaney Rice, Jr., Weehawken
Sarah Geormaneanu, Sr., Park Ridge/Emerson
Elyse von der Lieth, So., Park Ridge/Emerson
THIRD TEAM
Daniella Ruiz, Fr., Leonia
NON-PUBLIC THIRD TEAM
Elizabeth Szambel, Sr., St. Mary