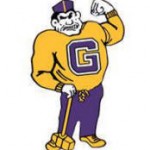 NOVEMBER 11, 2015
THE RECORD
HARRISON – Jorge Salas, Wojciech Piwowarczyk, Oscar Sanchez and Dave Herrera each scored in the penalty kick shootout for Garfield as the fourth-seeded Boilermakers won a shootout against top-seeded Harrison, 4-3, after a 2-2 tie through regulation and two overtimes in a North 2, Group 2 semifinal game Tuesday.
Garfield will play at third-seeded Dover, a 1-0 winner over Fort Lee, in the sectional final Friday.
Herrera scored both Garfield goals, one in the first half and one in the second half and Holman Pinzon made seven saves for the Boilermakers.
http://www.northjersey.com/sports/high-school-sports/boys-soccer/garfield-prevails-in-shootout-1.1452689