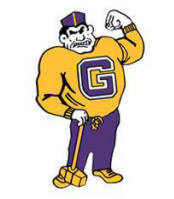 DECEMBER 11, 2015
BY ED MILLS
STAFF WRITER | THE RECORD
For Garfield, it was a perfect come-from-behind ending to the most memorable boys soccer season in the history of the school.
A pair of goals 27 seconds apart in the last two minutes rallied the Boilermakers to a 2-1 victory over Holmdel in the Group 2 final as Garfield earned its initial state crown.
That special victory put a capper on an especially memorable 19-3-3 campaign in which Garfield won its second straight (and third in four years) NJIC Colonial Division title and advanced to the Bergen County tournament quarterfinals for the second year in a row.
For their many achievements during a history-making campaign, the Boilermakers are The Record boys soccer Team of the Year.
"We started off fast [4-0-1], but then we had a big game against another undefeated team [4-0 Glen Rock] at the time," said Garfield coach Mark Pieklo. "When we won that game [4-0] it really pushed our season in a positive direction, and from there we kind of took off and gained a lot of confidence and momentum."
Sparked on offense by junior Jorge Salas (27 goals, seven assists) and senior Dave Herrera (22 goals, 14 assists), Garfield rolled to a 9-1-2 start, averaging 3.1 goals in those first dozen games.
Then the Boilermakers got bogged down for the only time all season and suffered consecutive losses to Elmwood Park (1-0) in a divisional game and Tenafly (2-1 in overtime) in the BCT final eight on Oct. 18.
But Garfield, helped by senior defenders Wojciech Piwowarczyk and David Hlawacz and sophomore goaltender Holman Pinzon, followed by putting an 11-game winning streak together to close the season, including the six big wins in the state tournament.
Other key contributors included senior goaltender turned midfielder Egi Zyfi, fullback Mahmoud Qatmira, senior midfielder Chris Pedraza, midfielders John Gonzales, Oscar Sanchez and Sebastian Medina, all sophomores, and freshman midfielder Enrique Nunez along with defender Kenzo Kishimoto.
The fourth-seeded Boilermakers won their first two games in North 2, Group 2 by a combined 10-1 count (5-0 over Leonia and 5-1 over Parsippany). Then they defeated 2014 Group 1 state champion Harrison, in a shootout before downing third-seeded Dover, 4-2, in the sectional final.
Herrera, who had a team-high six goals and four assists throughout the states, had the winning goal in the 2-1 comeback win over Pascack Hills in the Group 2 state semifinals and had an assist for the tying goal by Piwowarczyk with 2:03 left and then the winning tally with 1:36 remaining when the Boilermakers rallied past Holmdel in the final at Kean University. Garfield, which had fallen to Lawrence in the 1973 and 1975 Group 2 finals, thus earned its first state championship.
"This was definitely a breakout year," said Pieklo, who retired after 18 seasons with a 207-108-12 career record at the Garfield helm after the Holmdel victory. "We always believed we had a chance to win, even if we were behind late – because we knew we had the firepower needed to accomplish our mission."