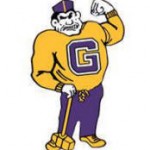 The Garfield boys soccer team won its first state sectional championship since 1975 by beating host Dover, 4-2, in the North 2, Group 2 championship on Friday at the Dover Middle School.
Junior forward Jorge Salas had two goals for the Boilermakers (18-3-2), giving him 29 on the season, while Dave Herrera and Egi Zyfi scored one apiece.
"[Salas'] speed was the key today," Garfield coach Mark Pieklo said.
"He was able to beat some guys to the ball. He's got great one-on-one ability to take guys on and he's just a special player."
Dover's goals came from Chris Rubio and Sebastian Solarza.
The Boilermakers were the fourth seed in the tournament, but knocked off defending Group 1 champion and top-seeded Harrison in the sectional semifinals as the Boilermakers have now won nine straight games.
It's the first state sectional championship for Pieklo, who has coached at Garfield for the last 18 seasons and once played for the Boilermakers as a goalie.
Garfield next will play Pascack Hills in a Group 2 state semifinal game Tuesday at Indian Hills at 7:30 p.m.
http://www.northjersey.com/sports/high-school-sports/boys-soccer/salas-two-goals-spark-boilermakers-1.1455373