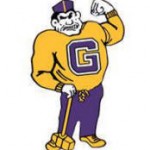 November 8, 2015
GLEN ROCK – Two playoff-bound teams, two different agendas.
Glen Rock and Garfield came into the Boilermakers' 40-21 win on Saturday with their eyes toward next week. The Panthers, coming off a bye week, secured the top seed in North 1, Group 2 simply by stepping on the field, so for them it was get some work in and get out as quick as possible.
Garfield had a bit of a different approach. For the Boilermakers, it was about avoiding a long bus trip in next week's opening North 1, Group 3 round. A win would mean Sparta gets to travel to Garfield instead of the other way around.
Both teams got what they wanted out of the game. Glen Rock (6-2) was the better team in the varsity-only first half, as it took a 21-0 lead at the half. The Panthers' reserves played the entire second half.
http://www.northjersey.com/sports/h-s-football-garfield-rallies-to-beat-glen-rock-40-21-in-playoff-tune-up-for-both-squads-1.1451102