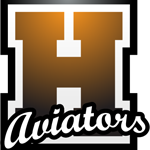 October 18, 2015
RUTHERFORD – Two plays from scrimmage, 134 yards and two touchdowns for St. Mary star Derius Stone.
Not exactly how Hasbrouck Heights drew it up coming into Saturday's big matchup with the Gaels.
It was a major wake-up call for the Aviators just three minutes into the contest, and they answered the bell.
With an offense that spread the ball around and the return of a quarterback, Heights not only overcame those early punches to the gut, they counterpunched.
Four unanswered touchdowns over the next two quarters proved too much for St. Mary to overcome and Hasbrouck Heights surged to a 42-28 win, handing St. Mary (5-1) its first loss of the season.
"Those first two touchdowns got us fired up," Heights running back Seth Scalvino said.
"We started slow, but once we got it going we were into our game."
To continue reading this story:
http://www.northjersey.com/sports/high-school-sports/football/heights-battles-ends-gaels-streak-1.1435373