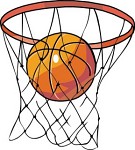 THE RECORD
– Mark J. Czerwinski and Chris Iseman
* Freshman G Amanda Ulrich has been a force for Secaucus at both ends of the floor, averaging 12.1 points per game and 4.6 steals. Senior G Kristina Ulrich is scoring 18 points per game, and sophomore F Lindsey Mack has drained 22 three-pointers and grabbed 38 rebounds.
* Erin McQuillen has been outstanding for Cresskill, averaging 20.6 points through the Cougars' first five games. The junior G had a 29-point performance in a win over Passaic Valley in the Passaic-Bergen Holiday tournament.
* Garfield got off to a nice start, winning its holiday tournament for the first time since 1993 with victories over Park Ridge and Tenafly. The Lady Boilermakers were sparked by junior G Alizette Soto, who's scoring 11 points per game, and junior F Anira Calamia, who's averaging 12 points and 10 rebounds.
* Vivianna Carrero has helped lift Ridgefield to a 4-1 start, as the senior G is averaging 16 points. She's knocked down 12 three-pointers, and had a 32-point performance in a victory over Bergen Charter.
* Hasbrouck Heights senior G Stacey Porzl scored her 1,000th point in a season-opening win over Ridgefield. She's averaging 17.5 points for the Aviators.
* Eastern Christian has opened with four straight wins thanks to nice contributions from freshman F Madison Wynbeek, who's averaging 18.5 points.
* Senior G Cherie Smedile and junior C Brianna Brooks have sparked Saddle Brook to an undefeated start. Smedile, who hit five three-pointers in a win over Elmwood Park, and Brooks, are averaging 15 points.
* Senior F Thalia Ghalam has sparked 4-1 Midland Park, averaging 16 points. She had a 26-point performance in a win over Westwood.
* Sophomore F Jessica Turner is averaging 11.5 points and seven rebounds for 2-2 Waldwick.
* Weehawken is off to a 3-1 start, and has gotten strong play from Anna Lentini. The junior G is averaging 13.3 points.