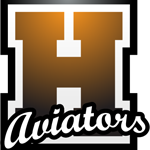 November 13, 2015
Underdog Hasbrouck Heights kept it competitive in the first half.
But the second-seeded Aviators couldn't slow down the section's top seed, Glen Ridge, after the break as the Ridgers defeated Hasbrouck Heights, 4-1, in the North 2, Group 1 girls soccer state final Thursday. The loss snapped the Aviators' 11-game winning streak.
"Our team played great against a very skilled Glen Ridge team," Aviators coach Allison Jones said.
Tied at 1 at halftime after a goal from Hasbrouck's Tori Barris, Glen Ridge — the defending sectional champ — scored three goals in the final 40 minutes.
Princeton-bound senior Tomison Kennedy scored twice, Galen Lew and Katie Liu supplied one goal each, and Colleen Grady, Liu and Jessica Muney each had one assist as Glen Ridge improved to 16-5-1. It clinched a berth in Tuesday's Group 1 semifinals and awaits the winner of today's North 1, Group 1 final between Kinnelon and Midland Park.
Hasbrouck Heights goalie Emma Nichols made 16 saves as the Aviators finished their season 17-4, including winning the NJIC Meadowlands Division title.
http://www.northjersey.com/sports/high-school-sports/girls-soccer/aviators-win-streak-ends-1.1454672