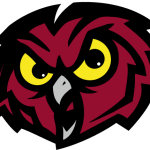 September 22, 2015
CRESSKILL – International soccer star Ronaldinho said this about the game he loves: "For me soccer provides so many emotions, a different feeling every day."
The Cresskill Cougars, ranked ninth in the New Jersey Interscholastic Conference (NJIC) by NJ.com, hosted the NJIC top-ranked Park Ridge Owls Sept. 16 in a girl's varsity soccer game, which featured a roller coaster of emotions.
Both teams entered this Patriot Division matchup with 1-0 league records, while Park Ridge won an NJIC crossover game to come in at 2-0 overall.
The Owls came in boasting a plus-11 goal differential in their first two contests. Despite having the odds against them, Cougars' first-year head coach Brian Haines wanted to see intensity and passion from his team. Cresskill was full of enthusiasm in the beginning as they warmed up in the pregame.
"Coming into this situation, I knew Park Ridge was good," Haines said. "I know their history and reputation, so my first thought was to take it to them, show them our energy and come at them with a new formation."
http://www.northjersey.com/sports/high-school-sports/girls-soccer/h-s-girls-soccer-park-ridge-defeats-cresskill-5-1-1.1415279