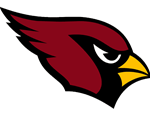 JANUARY 12, 2016
BY CHUCK O'DONNELL
STAFF WRITER | THE RECORD
The sight of barbecue chicken pizza and the aroma of egg rolls have been some of Chris Grecco's toughest opponents this season. The Pompton Lakes wrestler says he faces a constant battle to maintain weight, whether he's at 145 or cutting down to 138. That struggle, however, gets more difficult once he gets to work. Between his part-time jobs at Coney Island Pizza in Riverdale and New Ho King Kitchen in Pompton Lakes, not to mention sometimes helping his family sell zeppole at street fairs and carnivals, he's always wrestling with temptation.
"The hardest part of being a wrestler is 100 percent the discipline factor, whether it's practices that make you want to fall over and faint, to maintaining your weight during a very tough week. It's all just very disciplined," The Record Male Athlete of the Week said. "I'm always thinking about wrestling, whether it's watching my weight or trying to get in a second workout [after practice].
"It's always on my mind at all times of day. I'll be in class and the teacher might be handing out something [such as candy] and I'll be like, 'Oh, I can't have that. I have to make weight.' "
The discipline and hard work have paid off. The junior is 17-0 after going 5-0 last week. He registered an impressive 9-7 decision over Queen of Peace's Michael Scaravelli, but it was his win over Anthony Mastroeni of Hopatcong that really stood out.
To continue reading this story:
http://www.northjersey.com/sports/high-school-sports/athlete-of-the-week/h-s-male-athlete-of-the-week-chris-grecco-of-pompton-lakes-1.1489683