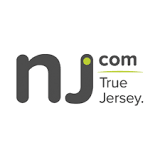 NJIC TOURNAMENT FINAL
By Richard Greco | NJ Advance Media for NJ.com
on February 21, 2018
Wednesday, Feb. 21 at Becton
Cresskill (24-1) vs. Dwight-Englewood (20-6), 7
HOW THEY GOT HERE: Cresskill knocked off St. Mary (Ruth.), 72-62, in the NJIC Tournament semifinals. Harrison Lucibello led the charge with 24 points. Cresskill grabbed control of the game with a 26-9 first quarter and held strong from there.
Dwight-Englewood defeated Lodi, 74-58, in the NJIC Tournament semis. Jordan McKoy paved the way for victory with 22 points and seven rebounds, while Lucas Warhaftig and Harrison Ruff added 15 points apiece. Judah McIntyre finished with 14 points, four rebounds and nine assists.
PREVIOUS MEETINGS: Cresskill defeated Dwight-Englewood, 72-68 on Dec. 17. Luka Radovich led Cresskill with 22 points, while Harrison Lucibello scored 17 points. Wellington Ventura pitched in 16 points and George Sikoryak scored 11 points. McKoy was Dwight-Englewood's leading scorer with 32 points, while McIntyre finished with 16 points.
PLAYERS TO WATCH: Cresskill is led by senior forward Luka Radovich, who is averaging 17.3 points per game. Senior forward Michael Ferrara (6.5 ppg), senior guard Harrison Lucibello (12.3 ppg), senior guard George Sikoryak (7.2 ppg) and senior center Wellington Ventura (12 ppg) are key contributors as well.
Junior guard Jordan McKoy is Dwight-Englewood's leading scorer with 22.1 points per game. Senior guard Tony DeBellis (8.4 ppg), junior guard Judah McIntyre (11.5 ppg), sophomore guard Harrison Ruff (7.4 ppg) and senior forward Lucas Warhaftig (8.5 ppg) round out Dwight-Englewood's key players.
CRESSKILL WINS IF: It gets balanced scoring.
The last time around, Cresskill had four different players in double-figures. It will need an all-around effort again to pull out the win. Like most games this year, Luka Radovich is going to get his points, but it will be up to the rest of Cresskill to get the NJIC championship.
DWIGHT-ENGLEWOOD WINS IF: It doesn't rely solely on McKoy.
McKoy put in 32 points the last time these two sides met. It will need a big game from fellow junior Judah McIntyre as well as seniors Tony DeBellis and Lucas Warhaftig to get the better of Cresskill. Warhaftig will also need to get the job done on defense as he tries to slow down Luka Radovich and Wellington Ventura