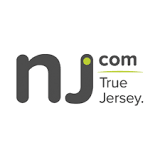 By Andrew Koob and Bill Evans | NJ Advance Media for NJ.com 
SECOND TEAM ALL-STATE
Faith Camilleri, Lodi Immaculate, Inf.
Camilleri was arguably the most dangerous batter in a Lodi Immaculate lineup littered with them. Camilleri hit .506 with 29 RBIs and 29 runs to go along with eight doubles, five triples and two home runs.
THIRD TEAM ALL-STATE
P: Caylee English, Lodi Immaculate, Sr.
English was the senior leader of another successful Lodi Immaculate squad. As the Blue Wolves ace, she allowed just 24 earned runs and struck out 182 batters over 152.1 innings that led to a 20-5 record. She also produced at the plate with a .338 batting average that included  18 runs, 12 RBIs and five doubles.
THIRD TEAM Group 2
INF-Alyssa Perez, Secaucus, Sr.
INF-Gianna Alberti, Lyndhurst, So.
ALL-GROUP 1
FIRST TEAM
P: Olivia Marinelli, Hasbrouck Heights, Sr.
INF: Madison Passanante, Butler, So.
OF: Melissa Konopinski, Butler, Sr.
UTIL: Nicole Henke, Becton, Fr
SECOND TEAM
DH: Jamie Falotico, Emerson, Fr.
THIRD TEAM
P: Gabby Santora, Saddle Brook, Fr.
INF: Allison Vreeland, Midland Park, Sr.
OF: Kacie Centineo, Waldwick, Jr.
OF: Karly Manning, Emerson Boro, Jr.
ALL-NON PUBLIC
FIRST TEAM
INF: Faith Camilleri, Lodi Immaculate, Jr.
P: Caylee English, Lodi Immaculate, Sr.
SECOND TEAM
OF: Abby Tabaka, Lodi Immaculate, Fr.
THIRD TEAM
C: Angela Lignelli, Lodi Immaculate, Jr.
INF: Christina Braid, Lodi Immaculate, Jr.
INF: Jaden Farhat, Lodi Immaculate, Jr.
GROUP 1 Final 2019 Rankings
1-Cedar Grove (27-5)
2-Buena (24-5)
3-Hasbrouck Heights (25-4)
4-Whippany Park (17-6)
5-Roselle Park (20-7)
6-South Hunterdon (17-7)
7-Butler (20-6)
8-Gloucester (17-5)
9-Pennsville (16-9)
10-Woodbury (17-6)
NON-PUBLIC
1-Donovan Catholic (30-2)
2-St. John Vianney (27-1)
3-Mount St. Dominic (28-5)
4-Immaculate Heart (24-2)
5-Lodi Immaculate (23-5)
6-Bishop Ahr (20-3)
7-St. Joseph (Hamm.)
8-Pope John (15-12)
9-Paul VI (16-10)
10-Notre Dame (20-7)
NJ.COM "NJIC PLAYER OF THE YEAR"
Melissa Konopinski may have already established herself as one of the NJIC's most feared hitters but the Butler senior stepped her game up another notch this season.
Konopinski connected at a .538 clip, the second consecutive season where she finished with an average north of .500, on 49 hits. She also posted career highs with 41 runs, 45 RBIs, 12 doubles, five triples, two home runs, 12 walks and nine stolen bases to help lift the Bulldogs to the North 1, Group 1 semifinals.
TEAM OF THE YEAR: When it came to the NJIC, specifically the Meadowlands Division, no one could touch Hasbrouck Heights. For the second consecutive season, the Aviators went a perfect 16-0 in division play and rounded that out with a 17-0 record against NJIC teams overall.
Hasbrouck Heights was stout defensively, allowing 25 runs all season and turned that into its second straight appearance in the North 1, Group 1 championship game.
COACH OF THE YEAR: After earning the NJIC Colonial Team of the Year award last season, Kelly Dowell's Glen Rock squad graduated two of its three athletes that made the first two All-Division teams.
Yet that didn't stop the Panthers, who went 17-1 in league play and 20-6 overall for their best season since 2015, to keep climbing. Senior Ellen Feuss (first team last year) and sophomore Mira Fish (third team) were the only returning All-Division athletes from last year's postseason honors but Glen Rock had plenty of talented youth to raise the bar for the Panthers which earned a playoff win for the second consecutive season.