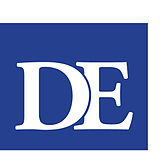 Bogota's five year, 45-meet winning streak in NJIC Patriot Division came to an end Tuesday when Jeremy Bronstein led Dwight-Englewood to a 26-30 victory at Garret Mountain. Bronstein's 17:06 clocking on the 5,000 meter course was the fastest recorded by any NJIC boy in the six races run at Garret on Sept. 19 and 20.
Other NJIC race winners were Jake Cooper of Park Ridge/Emerson (17:36), Andrew Laguttuta of Glen Rock (18:23), Dan Sullivan of Rutherford (17:48), Ryan Mernin of Hasbrouck Heights (18:13) and Sirish Modhagala of North Arlington (17:45).
Samantha Green of Park Ridge/Emerson led all NJIC girls in their six races, running 20:55 on the Garret course. Other race winners were Devin Davila of Saddle Brook (24:26), Janice Vargas of Garfield (22:45), Alanah O'Brien of Bogota (22:08), Giana DiLascio of Hasbrouck Heights (21:15) and Alex Walter of Glen Rock (21:24).
Record Sports XC Rankings

Boys Cross-Country Top 25
1. Ridgewood
2. Indian Hills
3. Don Bosco
4. NV/Demarest
5. Clifton
6. Hackensack
7. Passaic
8. Bergen Tech
9. Paramus
10. Fair Lawn
11. NV/Old Tappan
12. Wayne Hills
13. River Dell
14. Pascack Hills
15. Bergen Catholic
16. Westwood
17. Tenafly
18. Rutherford
19. Northern Highlands
20. West Milford
21. Pompton Lakes
22. St. Joseph
23. Hasbrouck Heights
24. Kinnelon
25. Secaucus
Girls Cross-Country Top 25
1.    Northern Highlands
2.    Indian Hills
3.    Holy Angels
4.    Ridgewood
5.    Kinnelon
6.    River Dell
7.    IHA
8.    Clifton
9.    Bergen Tech
10.    Fair Lawn
11.    NV/Demarest
12.    Pascack Hills
13.    Ramsey
14.    NV/Old Tappan
15.    Hackensack
16.    Lyndhurst
17.    Wayne Hills
18.    Lakeland
19.    Ramapo
20.    Tenafly
21.    Passaic
22.    Glen Rock
23.    DePaul
24.    Hasbrouck Heights
25.    Cliffside Park
New winter program
The Palisades Park Board of Education recently approved the institution of a winter track program for the Tigers. That's the 20th school in the NJIC that will offer the winter sport and continues the progress made when the league began offering an indoor league championship in 2013.
When the league meet was started, there were fewer than a dozen NJIC schools with official winter teams.
"I truly believe the formation of the indoor conference championship played a large role in this expansion of teams,'' said NJIC Executive Director Stan Fryczynski, who was instrumental in the creation of the winter meet.