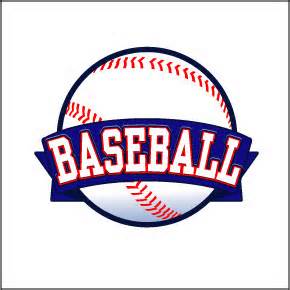 By NJ Advance Media baseball staff 
GROUP 1
FIRST TEAM
P-Ohjiro Motoki, Cresskill, Sr.
P-Graeme Carroll, Kinnelon, Jr.
2B-Brendan Hughes, Park Ridge, So.
DH-Joe Carmosino, Emerson Boro, Sr.
SECOND TEAM
P-Brendan Pattermann, Emerson Boro, Jr..
UT-Michael Aviles, New Milford, Jr.
THIRD TEAM
P-Sean DeMarco, Midland Park, Jr.
C-Eric Drotos, Wood-Ridge, Sr.
UT-Drew Packen, Wood-Ridge, Sr.
GROUP 2
SECOND TEAM
THIRD TEAM
NON-PUBLIC
SECOND TEAM
NJ.COM PLAYER OF THE YEAR: A right-hander with the strength of a thoroughbred and the heart of a lion, St. Mary (Ruth.) senior Kenny Quijano is the NJ.com NJIC Player of the Year.
Rider University has themselves a jewel in Quijano, who took the ball in every big game against noted North Jersey powers each of the last three seasons.
Quijano was the winning pitcher in the Non-Public A final against Gloucester Catholic when he struck out 12 — none of those were looking. Showing power and craftiness when needed, Quijano worked around and out of trouble against the 19-time group champions and gave St. Mary its first group title since 1998.
Quijano went 9-2, threw 58.5 innings for the Gaels this spring with 86 strikeouts and 26 walks. He allowed 38 hits and 12 earned runs.
Quijano was also a force as a hitter. Quijano batted .357. He had 23 runs batted in with three doubles and two home runs.
((Scott Faytok | For NJ Advance Media))
TEAM OF THE YEAR: The team that proved in really isn't over until the final out is in the books, Emerson Boro.
Emerson Boro was down, 5-0, to Glassboro going to the top of the seventh inning when it exploded for eight runs and won the Group 1 title going away, 8-5. Emerson Boro closed the season with seven-straight victories and finished with a 23-7 record.
Emerson finished third in the NJIC Patriot Division behind Midland Park and Cresskill, however, the Cavaliers got hot when it counted most.
The Cardiac Cavaliers rallied from a 4-0 deficit for a 9-8 win over New Providence in the Group 1 semifinals and then staged an unforgettable comeback in the state final.
COACH OF THE YEAR: The coach with the best, head-first slide in New Jersey, St. Mary (Ruth.) head coach Dennis Hulse.
Hulse celebrated his team's Non-Public B win over Gloucester Catholic with a head-first dive into home, much to the delight of the St. Mary players and fans.
St. Mary finished with a 21-9 record and was ranked No. 17 in the final NJ.com Baseball Top 50.
St. Mary was well-prepared for a playoff run. Hulse put together a challenging schedule that featured powerhouse programs like (Group 4 champion) Ridgewood, (Group 2 champion) Pascack Hills, Don Bosco Prep, Bergen County Tournament champion St. Joseph (Mont.) and Bergen Catholic. It also played Group 1 champion Emerson Boro during the regular season.