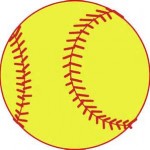 April 16, 2015
The Record Staff
LODI 4, RUTHERFORD 2: Junior center fielder and left-handed leadoff hitter Cheyanna Fuchs belted a two-out, two-run triple in the bottom of the sixth inning to break a 2-2 tie and give Lodi a 4-2 victory over Rutherford on Wednesday in an NJIC Colonial Division softball game at Lodi.
Sophomore right-hander Bryanna Bigica threw a seven-hitter for the Rams, striking out six and walking two. Senior left fielder Catherine Lucas had a two-run, two-out double in the second inning to put Lodi up, 2-0. Fuchs went 3-for-4 with two bunt hits and three stolen bases and Desi Almonte was 3-for-3 with a double and an RBI for Rutherford.
HASBROUCK HEIGHTS 5, NORTH ARLINGTON 4 (at Hasbrouck Heights): Diana Torres went 2-for-3 with a home run, two RBI and two runs scored, and Hannah Christensen went 2-for-3 with a triple, an RBI and a run scored to lead the Aviators past the Vikings in a Meadowlands Division game.
Kerry Halpin had a solo home run to give Hasbrouck Heights a 5-3 lead in the fourth inning and sophomore left-hander Jessica Gasparino allowed seven hits for the win.
BECTON 9, WOOD-RIDGE 8 (at Wood-Ridge): Junior designated player Adriana LaVarco hit a three-run home run to spark a four-run first inning for the Wildcats in this Meadowlands Division game.
Sophomore third baseman Zoe Rose hit a two-run home run in the sixth to give Becton a 9-5 lead. Claudia Hansen had a double and four RBI for Wood-Ridge.
WEEHAWKEN 3, ST. MARY 0 (at Weehawken): Sophomore right-hander Sophie Chong pitched a no-hitter for the Indians, striking out 10 and walking one in the Meadowlands Division game.
Catcher Samantha Chong, Sophie's twin sister, had two RBI in her first game back from an injury, and Sophie Chong went 3-for-3.
MIDLAND PARK 11, WALDWICK 0 (at Midland Park): Senior Katie Kontos pitched a five inning no-hitter, striking out 11 and walking two for the Panthers in a Patriot Division game.
Waldwick's Lindsay Vreeland went 3-for-3 with two runs scored and an RBI.