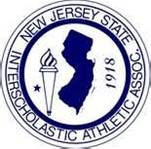 Brian Marren- staff reporter / Record Sports
NEW MILFORD – With the team on the brink of a first-round loss Thursday in North 1, Group 1, New Milford needed an improbable rally heading into the bottom of the seventh inning.
The Knights, the No. 8 seed, did just that, as Marykate Doran's walk-off single capped off a three-run seventh in the 5-4 win over Waldwick. Kristen Bevacqua led New Milford with two RBI, while Caitlyn Magala and Erin O'Grady each drove in a run.
Waldwick, the No. 9 seed, scored three times in the third frame to go up 3-2 before adding another run in the sixth. Ashley Buschgans hit a homer to go with two RBI for the Warriors.
New Milford will play top-seeded Verona in the second round.
Bogota 2, Hasbrouck Heights 0
HASBROUCK HEIGHTS – Madison Heck was dominant in the circle, fueling 12th-seeded Bogota's first-round upset over Hasbrouck Heights in North 1, Group 1.
Heck threw seven shutout innings, allowing five hits and two walks while striking out eight Aviators. Bogota scored twice in the top of the seventh to support Heck, as Julia Goni smacked a two-run triple. The Buccaneers will play No. 4 Emerson next round.