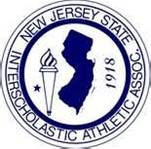 SADDLE RIVER — Two seasons ago, the Saddle River Day girls soccer team won just two games. On Thursday, the Rebels celebrated a thrilling shootout victory over Montclair Kimberley in the North, Non-Public B final.
After a scoreless first half, MKA struck first with a goal by Marissa Snee in the 61st minute. In the 67th minute, the Rebels were awarded a penalty kick due to a handball inside the box, but were unable to capitalize.
In the 78th minute, the Rebels were able to finally draw even with a goal by Jessica Yee.
With no goals scored in either of the two overtime sessions, the title would be decided by penalty kicks. Both teams missed their first kicks and scored in the second round before Saddle River Day scored in the third and fourth rounds to clinch the title.
What it means
The championship is the first in program history for the Rebels.
Saddle River Day will move on to play Rutgers Prep on Sunday in the Non-Public B state final at Kean University. Rutgers Prep defeated St. Rose, 1-0, in the South, Non-Public B final on Thursday.
When asked about coaching a final at his alma mater, Saddle River Day coach PJ Petrow got emotional.
"It's special," Petrow said with a crack in his voice. "Three years ago, I never wanted to get back into coaching high school again. I had been coaching club and through some of the parents, I found myself in a conversation with [athletic director] Danny Brown and we find ourselves back in a state final, going where I played. I'm happy to go back and I'm happy for this group."
Key play
Moments after Saddle River Day scored to tie the game, Montclair Kimberley suffered a blow while trying to take the lead back.
After a collision, a second yellow card was awarded to Snee, sending her off and forcing the Cougars to play with just 10 for the remainder of regulation and overtime. It also took one of MKA's biggest goal scorers out of consideration for the shootout.
Game ball
Davidson was stellar in goal in the first half and made a terrific stop moments after allowing the first goal of the match.
Congratulations to the SRD Rebels on your first State Sectional Championship !