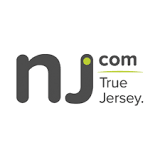 By Brian Bobal | NJ Advance Media for NJ.com
FIRST TEAM ALL-STATE: Jenna Rogers, Rutherford, Sr. 
You really couldn't have asked for a bigger final season than the one Rogers put up. Despite her team falling in the Group 2 final for the second year, she and the team re-wrote the record books for Rutherford. The 31 wins were a program record and Rogers was able to set the all-time kills record, single-season kills record and career digs record over the course of this season. She had 471 total kills in 2019 to go with 64 blocks and 66 aces.
FIRST TEAM ALL-STATE: Nylene Mateo, Bogota, Sr.
Bogota won its 10th Group 1 title in the last 12 seasons and it was Mateo leading the way. The senior led the state in kills with 526, which also established a new high. She managed to surpass 20 kills in seven games, most coming in the last half of the season. Mateo used this outstanding season to surpass the 1,000 career kills mark.
SECOND TEAM ALL-STATE: Audrey Leak, Dwight-Englewood, Sr.
Leak proved once again she can be one of the more dominant hitters in the state with a 381-kill senior season, which was nearly 100 more than her previous career-high. She was another player to break through the 1,000-kill mark in her career. The Yale University commit also recorded 56 aces and 184 digs and helped lead her team to the Non-Public semifinals and final of the NJIC Girls Volleyball Championship.