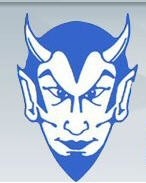 By The Star Ledger
March 06, 2015
Alisa Giordano had 18 points and five assists and Lindsay Hargrave scored 14 points to lead top-seeded Wood-Ridge over ninth-seeded Becton, 64-55, in the quarterfinals of the North Jersey, Section 1, Group 1 tournament in Wood-Ridge.
Allison Kronyak had 13 points and five steals and Bailey Wyrostek had 11 points and nine rebounds for Wood-Ridge, which outscored Becton, 25-14, in the third quarter to erase a three-point halftime deficit.
Samantha Stallone led Becton with 18 points and Justina Cabezas added 10 points.