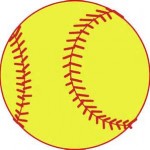 April 14, 2015    
RIDGEFIELD 1, LYNDHURST 0– Freshman Jackie Lara had an RBI single in the bottom of the eighth inning to give Ridgefield a 1-0 win over Lyndhurst in an NJIC Liberty Division softball game Monday.
Sophomore Marissa Semeraro pitched a complete game five-hitter for the Royals, the No. 18 team in The Record's Top 25 rankings, striking out six, walking one and hitting one batter. Senior Jenn Tellefsen allowed five hits in going the distance for No. 21 Lyndhurst.
NORTH ARLINGTON 4, SADDLE BROOK 0 (at Saddle Brook): Taylor Barth pitched a five-hitter, striking out three and walking none to help the Vikings past the No. 8 Falcons. Marissa Piscal went 3-for-4 with two doubles and three RBI for the Vikings, who scored two runs in the first and two in the sixth.
CRESSKILL 12, PARK RIDGE 11 (at Cresskill): Freshman second baseman Christine Chatrnuck smashed a double into left field to score Sophia Doku with the winning run in the bottom of the seventh inning for the Cougars in a Patriot Division game. Chatrnuck went 3-for-4 with three runs scored, two doubles, a stolen base and four RBI.
GLEN ROCK 2, LODI 1 (at Glen Rock): Junior outfielder Zoe Bender went 2-for-3 with two runs scored to lead the Panthers past the Rams in a Colonial Division game. Senior Kate Kelly pitched a three-hitter for Glen Rock, allowing no earned runs while striking out 10 and walking one. Glen Rock scored one run in the first and one in the third to take a 2-0 lead and Lodi came back with one run in the top of the sixth.