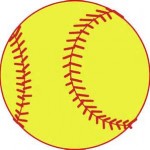 May 1, 2015
GLEN ROCK 5, RUTHERFORD 5 (at Glen Rock):  Junior center fielder Zoe Bender went 3-for-4 with a double, a triple, two runs scored and an RBI to lead Glen Rock past Rutherford, 7-5, in an NJIC Colonial Division softball game Thursday.
Kate Kelly scattered 13 hits, striking out five and walking three in a complete game effort for the Panthers. Ariel Shilitz had two RBI for Glen Rock and Desi Almonte had two RBI for Rutherford.
LEONIA 5, DWIGHT-ENGLEWOOD 1 (at Englewood): Ursula Castiblanco pitched a one-hitter, striking out 13 and walking three, to spur the Lions past the Lady Bulldogs in a Liberty Division game. At the plate she was 3-for-3 with a triple, a home run and three runs scored.
EASTERN CHRISTIAN 13, MANCHESTER 2 (at North Haledon): Aleah Nieshalla had a home run and three RBI to help the Eagles past the Falcons in a Colonial Division game. Anita Karr pitched a four-hitter for Eastern Christian.
CRESSKILL 17, ELMWOOD PARK 5 (at Cresskill): Christina Chatrnuck had a double, a home run and four RBI and Colleen Byrne pitched a six-hitter to lead the Cougars past the Crusaders in a crossover game.