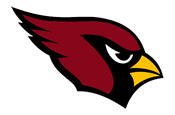 Thursday, May 23
CORRESPONDENT – Suburban Trends
POMPTON LAKES – Because he has been in the spotlight for Pompton Lakes for three seasons, sometimes people forget how good Mike Coss is. Saturday morning, versus Eastside in the quarterfinals of the Passaic County tournament, he was magnificent.
He allowed just one hit, walked a pair, and fanned 12 as the Cardinals sent the Ghosts home with an 8-0 win. Pompton Lakes will face Wayne Valley Saturday morning at Passaic County Tech at 10:30 a.m. in the semifinal round.
"It feels good to get a win today and to move on to the semi finals," said Coss. "Last year was disappointing but we've put that behind us and we've put our minds on the county championship. We're halfway there and we have a long way to go but we're ready."
From day one, the Cardinals have been focused on a county title, something the school hasn't won since 1996. They are not ignoring the opportunity to defend their state sectional title; they want to win every game they play, but the county title, competing and beating Group 3 and 4 schools is every Group 1 team's dream.
"We said back in March that the county was this team's number one goal," said Head Coach Paul Tanis. "It's not that they are going to dismiss the state, but the county is their goal, and I think they are pretty focused right now."
With Coss and Kevin Magee, Tanis has two number one starters where one can pitch Saturday and if they win, have the other ready for the title game. They also have Sean Lindberg, 5-0 as a starter, who can come in, if needed to provide relief. On paper, the team seems poised, now it's just a matter of executing.
"It's one game at a time, but it does help to know that with Kevin and I, we're like 1-A and 1-B, front line starters," said Coss. "I think it gives us an advantage in the county, but we still have to go out and play our game."
Versus Eastside, a free-swinging team, Tanis chose Coss because of his ability to throw his curveball for strikes. He retired the first ten batters until a one out walk broke the perfection. Coss struck out the next hitter then promptly picked off the runner who was then tagged out sliding into second. He got the next five out before yielding another walk. The only hit was a line drive single by Yunior Nasi but he was erased on a 6-4-3 double play. Coss faced just one batter over the minimum.
"I felt good today, I was pitching to spots, and that is all you can do," said Coss. "I had good control all day and I was able to expand the strike zone with my curveball and change up."
Offensively, the Cardinals had ten hits. Dan Foote had three RBI, Jon Steele belted a triple and Coss, not wanting to be classified as "just a pitcher", blasted a long two-run homer to right field that doubled his team's 2-0 lead.
He had been recently slumping, so Tanis moved him down a bit in the order to the sixth spot. Coss responded with the big fly. He was also walked and later hit by a pitch.
"He moved me down in the lineup, so I thought I had to start swinging the bat better," said Coss. "I got a good pitch to hit and drove it. The outfielder reached up to get it and I thought please don't catch it. When I saw it went over, it was a good feeling."