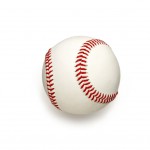 By: Mark J. Czerwinski and Keith Idec
Record Sports Department
The Passaic County tournament will continue with three opening-round games Tuesday at 4 p.m. Those are: 13th-seeded Eastside at fifth-seeded Lakeland, 11th-seeded DePaul at sixth-seeded Pompton Lakes and ninth-seeded West Milford at eighth-seeded Eastern Christian.
* Neal Calabrese's monster game against Hawthorne on Friday (a grand slam and two triples, and eight RBI) is just a sampling of what the senior SS brings to the Rutherford lineup. He's hitting .444 through 11 games and has 16 hits, 15 RBI and 12 runs.
* Senior CF/SS Mike Salmonese has a hit in all 13 of Waldwick's games this season, including nine two-hit games. He's hitting .524, with four doubles and two triples. Salmonese, who has committed to Division II Pace, also has 16 stolen bases and 10 RBI.
* Wood-Ridge (10-5) has won eight of its last nine games and cracked The Record Top 25. The Blue Devils have been getting outstanding pitching from a staff that includes junior Joe Batcho (3-1, 27 strikeouts, 2.45 ERA), sophomore Anthony Trano (3-1, 1.00 ERA) and senior Ethan Wilde (2.1, 2.30 ERA).