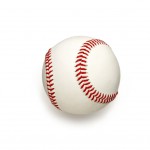 April 12, 2015
EMERSON — Frank Manning hit a walk-off grand slam in the bottom of the seventh inning Saturday to give Emerson a 5-3 victory over River Dell, No. 14 in The Record preseason Top 25, in independent baseball action.
Matt Durocher also homered for the Cavos. Senior right-hander Mike Callagee was the winning pitcher, striking out five and walking one in seven innings for his second victory.
NJIC
MIDLAND PARK 3, GLEN ROCK 1 (at Glen Rock): Senior right-hander Matt Holland threw eight innings of four-hit ball and singled home the winning run in the 11th inning to lift the Panthers to a crossover victory.
Holland struck out eight and had two hits. Sophomore left-hander Garret King picked up the win, striking out five and allowing one hit in three innings of scoreless relief.
CRESSKILL 14, LEONIA 8 (at Leonia): East Assogna drove home four runs and Nick DeCandia added three RBI to lead the Cougars in crossover action.
SADDLE BROOK 11, HARRISON 5 (at Harrison): The Falcons scored seven runs in the top of the eighth to pick up a crossover in.
Brian Burns, the winning pitcher, singled in the go-ahead run. Edward Baram had four hits, including a triple and two RBI for Saddle Brook, while Joseph Setticase added three hits and two RBI.