North Jersey Interscholastic Conference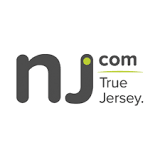 Players of the week
TJ Pappas, Saddle Brook, So., P
Pappas, the team leader in strikeouts, had his best outing of the spring last week when he struck out 13 and walked only one during a 4-2 victory over Cresskill. He allowed four hits and one earned run.
Rocco DeMenna, Waldwick, Sr., UTL
DeMenna had a sizzling 4-for-6 week during a two-game stretch that saw Waldwick scored 23 runs. He had three singles, three RBI and two runs scored versus Cresskill. He finished the week with five runs batted in and three runs scored.
Jacob Prieto, Manchester Regional, Sr., INF
Prieto leads Manchester Regional in hits, strikeouts and RBI. He went 4-for-5 with a run scored and an RBI. In a game against Rutherford, he was 3-for-3.