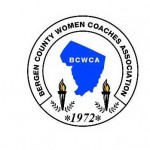 Results provided by the Record Sports Staff:
GLEN ROCK 2, PASCACK HILLS 0: Senior Meghan Donohue and Glen Rock are the proud owners of Saturday's biggest upset during the round of 16 at the Bergen County girls volleyball tournament.     Donohue had 17 kills, seven digs and three blocks, and the 11th-seeded Panthers swept No. 6 Pascack Hills, 27-25, 25-11, in one of the eight matches held at Old Tappan.
BOGOTA 2, RAMAPO 0: Senior Kelli Brown had 10 kills, and senior Cathleen Macaroy and sophomore Sam Gioiosa eight digs apiece as the No. 5 Bucs topped the No. 12 Green Raiders, 25-14, 25-16.
IMMACULATE HEART 2, BECTON 0: The defending champion and top-seeded Blue Eagles defeated the No. 16 Wildcats, 25-9, 25-14, behind 27 assists by junior Caitlyn Floyd.
– See more at: http://www.northjersey.com/sports/high-school-sports/girls-volleyball/donohue-glen-rock-surprise-pascack-hills-1.1118255#sthash.fLv3BQtY.dpuf