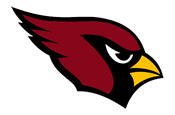 By Joseph Costello
SPORTS EDITOR | Suburban Trends
POMPTON LAKES – For much of his varsity career Jon Tobal has been the go to guy for Pompton Lakes.
On Thursday night an illness forced a frustrated Tobal to the sideline as he was only able to play for a few minutes before succumbing to his illness.
Seeing their leader frustrated by his inability to help the team the Cardinals rallied around Tobal and pulled out a thrilling 64-62 win over Lodi.
"He has been sick for the past few days so I asked the guys to pick up their games," said Pompton Lakes head coach Mike McCarthy. "Ryan Shafer told him that we were going to win this for him, it was pretty incredible."
For much of the first half the Cardinals played like a team without their leader as they struggled to maintain any consistency.
A 5-0 run by Lodi at the end of the first half sent Pompton Lakes into the break trailing by a score of 28-24.
During the halftime break McCarthy knew he needed a spark and playing a hunch he turned to sophomore Joe Nicoletti.
"I was looking for someone to pick us up and I told Joe that he was starting the second half," said McCarthy.
Nicoletti rewarded his coach for giving him a chance to play as he helped bring the Cardinals back into the game after the Rams had opened up a 38-30 lead.
"This was a great experience, I have never had this many points," said Nicoletti who quickly deflected the credit off himself and onto his teammates. "This was a great team win, we came together and got the win."