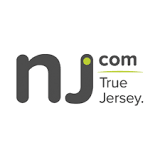 NORTH JERSEY INTERSCHOLASTIC CONFERENCE
Player of the Year:
Tarik Bicic, Rutherford, Sr.
The 6-foot-5 guard led the conference in scoring and put up the highest single-game scoring total in the state this season. He carried Rutherford this year and when his team needed him in a 78-76 win over Shabazz, Bicic went off for a jaw-dropping 63 points.
He also had 15 rebounds and three steals in that game.The senior averaged 23.6 points, 10.8 rebounds, 5.2 assists and 2.6 steals per game.
Bicic was an all-around playmaker and was an All-Bergen County selection along with Saddle River Day's Richard Machado, St. Mary's Luke Gaccione and Elmwood Park's Essam Assaf.
All of those players repped the North Jersey Interscholastic Conference on a list loaded with playmakers from powerhouse programs like Bergen Catholic, Don Bosco Prep and Ramapo. Bicic earned his spot on that team with an incredible season. He did not play much as a rookie at Rutherford, but earned time year after year and was a star the last two seasons.
Bicic had 14 double-doubles this winter and flirted with a triple-double a few times.
Coach of the Year:
Brian Koch, Park Ridge
Koch took over at his alma mater two years ago and has helped lift the Owls back into a contender. A year ago, Park Ridge finished above .500 for the first time in six years.
In between those two winning seasons, there were some tough times at Park Ridge.
The Owls only won a single game back in 2017-18. That season was sandwiched in between a pair of two-win seasons. Koch's first year saw his team go 4-9, but Park Ridge was 14-12 last season and improved to 18-8 this winter. It was one of the best years in a while at Park Ridge.
Junior Deron McLaughlin was a double-double machine and the 6-foot-6, 260-pound forward was a monster in the low post. He set the tone for this team. Seniors Matt Garito, Zach Mallis and Derek Engle also played leading roles and Sam Fasola and Anthony Walter were part of the rotation. This program has come a long way in the last few years under Koch.
Team of the Year:
St. Mary (Ruth.)
The Bergen County squad (20-7) won the Meadowlands Division this season and went the distance in the NJIC Tournament, winning the conference title with a victory over Elmwood Park.
Junior guard Luke Gaccione scored 33 points in that game.
It was a special moment for Luke and his dad, St. Mary coach Brian Gaccione. St. Mary has been good for years, but kept missing out on the tournament because it wasn't winning its division. That changed this winter with a strong lineup.
Luke Gaccione paced a team that also relied on L.J. Falconi, Julien Leveille, Damir Stone and Victor Torres. Sophomores Caleb Brown and B.J. Cunningham were the first guys off the bench.
"Our first goal this year was to win the division and make it into the tournament," Brian Gaccione said after the final. "Then, we went out and scheduled some tough independent teams, so when we did play against NJIC teams here at the end of the season, we would feel like the favorite."
Other notable storylines:
Cresskill (19-10) was the champion in the Patriot Division and this team also went on to win the North 1, Group 1 championship. The Cougars beat out defending Group 1 champion Paterson Charter to win that sectional title. Cresskill was led by Talen Zitomer, Cody Song, Jimmy Connelly and Sean Reiner. Juniors Jack Hayward, Ryan Berkowitz and Marko Radovich were also essential to this team's success. Sophomore Omer Tal is a good young player who should have even more of an impact next season.
–Elmwood Park (22-6) won the American Division and made it to the NJIC Tournament final. Seniors Essam Assaf, DeWayne Carter, Ivan Corcino Mejia and David Forzani led the way for this team as it put together a strong season. Elmwood Park also made it to the North 1, Group 2 final and fell to Ramsey in the title game.
–Weehawken (21-9) was excellent this season and beat out Lyndhurst for the title in the National Division. Seniors Keanu Ray and Jack Gobel were the leaders of this team and made Weehawken one of the best squads in Group 1 this winter. Sophomore Jayden Ayala flashed his potential and looks like he'll have a great career for the Hudson County squad.
–Leonia (15-9) took home the title in the Liberty Division this season. Seniors Makhi Williams and D'andre Perry led the way for a veteran team that also counted on Matt Delvalle, Jesse Gilmore, Jaden Marchan and Jem Marchant.
–Glen Rock (16-11) won the Colonial Division and made a great underdog run in the state playoffs. The Panthers made it to the North 1, Group 2 sectional semis as a No. 11 seed.
Brandon Gould can be reached at bgould@njadvancemedia.com. Follow him on Twitter @BrandonGouldHS.